News
Cup & Ring stones
On the 6th April 2019, several members of the group met at Nicky Nook to investigate a possible cup and ring stone.  On a beautiful day, with magnificent views of the Fylde, the stone and the surrounding area was investigated.  It was found at the junction of a couple of ancient walls - which may, possibly, be investigated at a later date.  More information will be reported at the next meeting.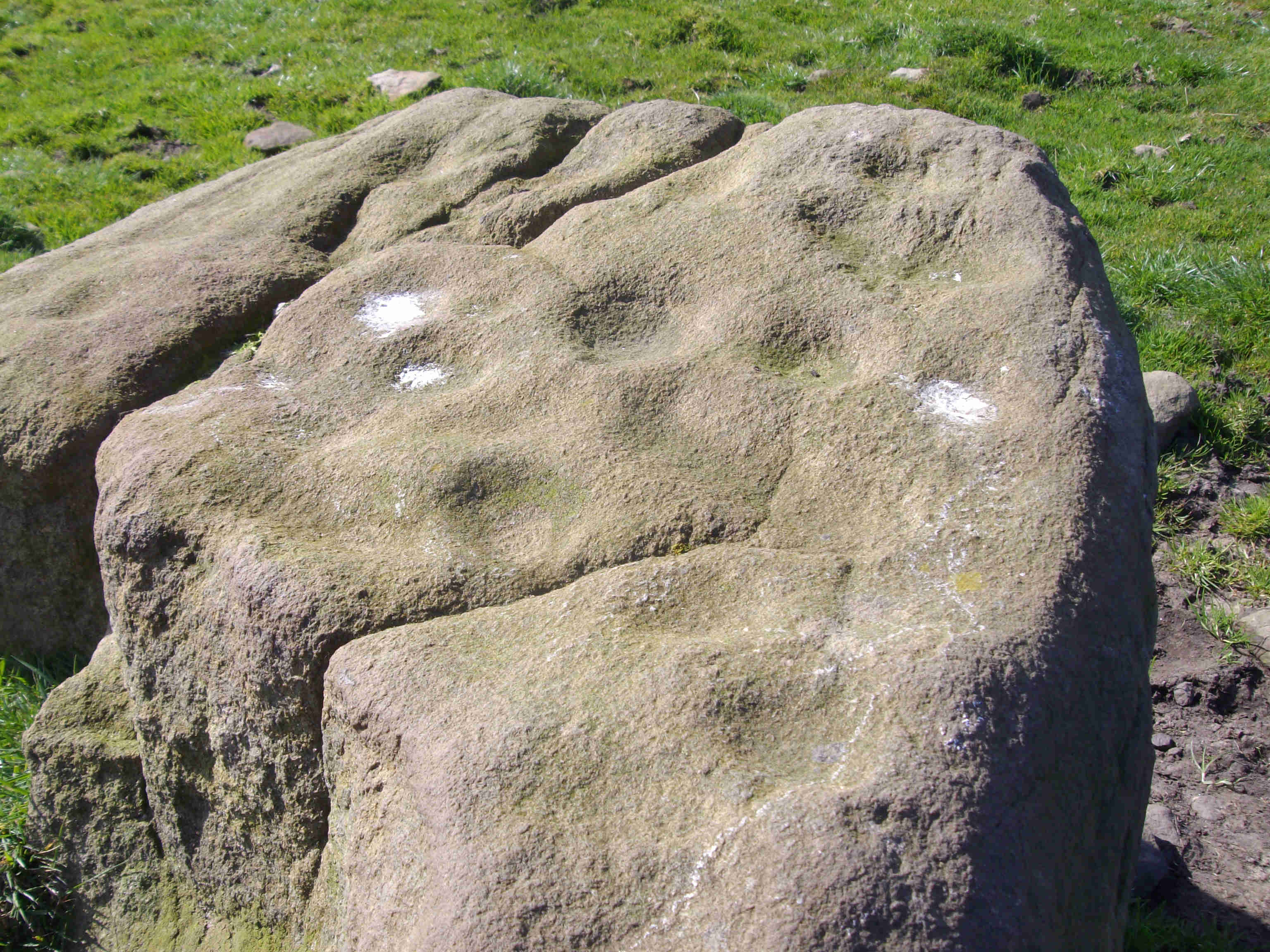 The find was reported to Lancashire Historic Environment Record only to find that it had already been reported & recorded.
Kirkham
Following a request, more details and photographs have been added to our Kirkham dig from several years ago.  This is now more important with the news that a housing development at Brook Farm, Dowbridge, has been given planning permission. 
The recent (2018) Dowbridge dig has uncovered a number of finds have been uncovered including a bronze age cup stone and the base of a Roman oven.  It is understood that more investigations will take place in the summer of 2019.
More information to follow.