Brock Cottages
One of our members, who happens to be a Wyre Ranger for the River Brock, discovered a derelict building by the side of the Brock, between Brock Mill and Brock Bottoms. This building appears on the 1846 Ordnance Survey map but all later maps failed to show it. The discovery was mentioned at a Wyre Archaeology meeting and much discussion ensued. After some consultation with the landowner it was decided to put in a dig to investigate.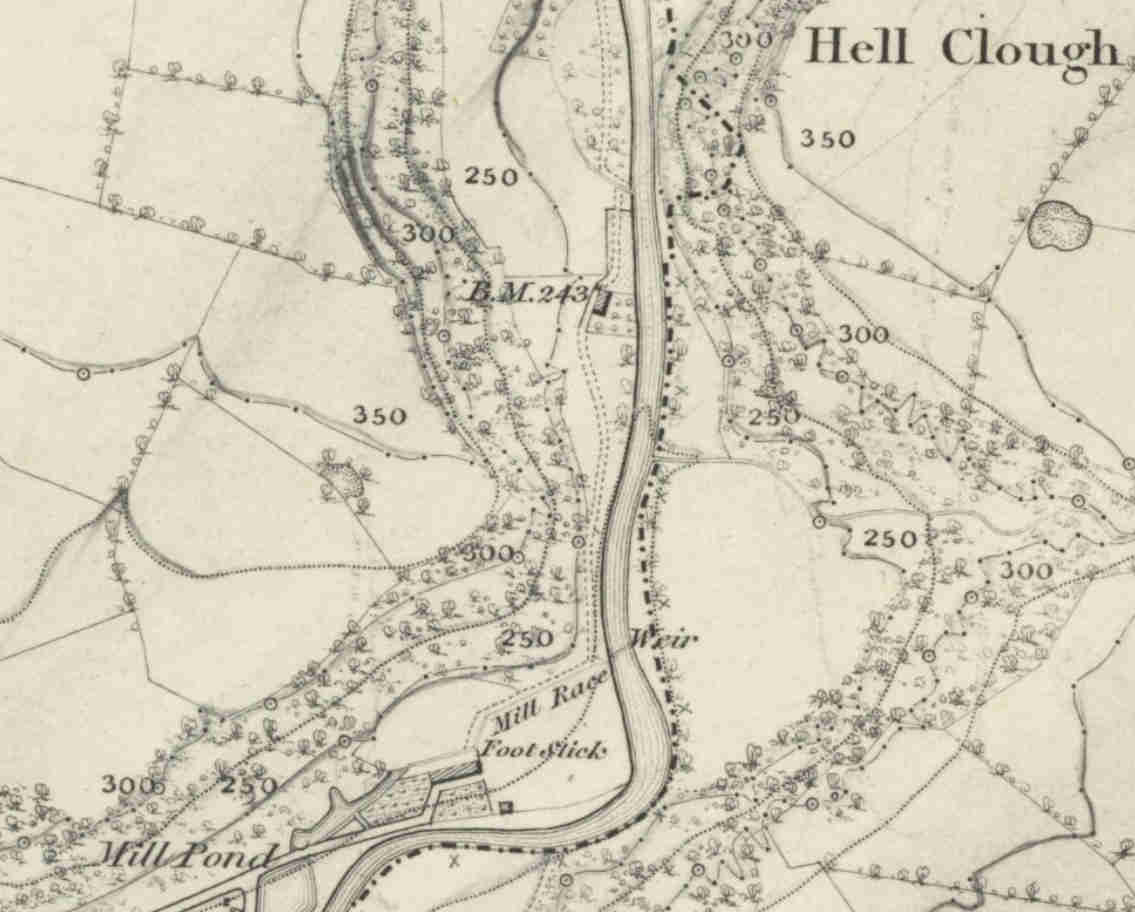 On the 1848 6 inch Ordnance Survey map a building appears (to the right of BM 243) but by the 1890's 24 inch series there is no sign. This map also shows the track going behind the cottages - away from the river - with a croft in front of the cottages. Further research, using the tithe map for the area (undated but probably around 1840) also shows the building but also gives a description from the schedule. It seems that area behind the cottages was called "Bathalen Holme" and in front of them 2 houses and croft. The rental value gives the impression that they were run down.

Further research uncovered a couple of estate maps which took the buildings back to, at least, 1800. The cottages are towards the right-hand side of the map - next to the 52.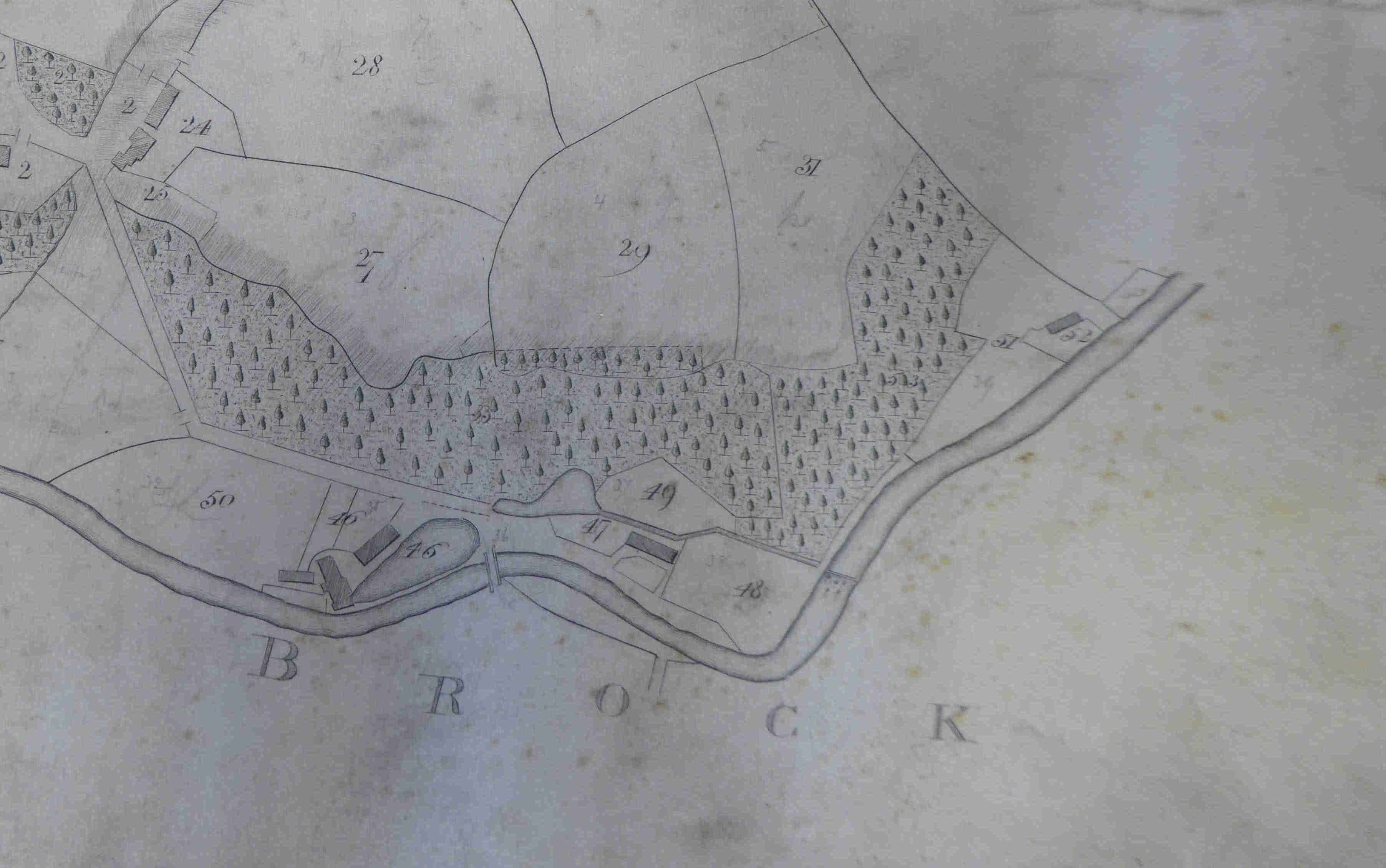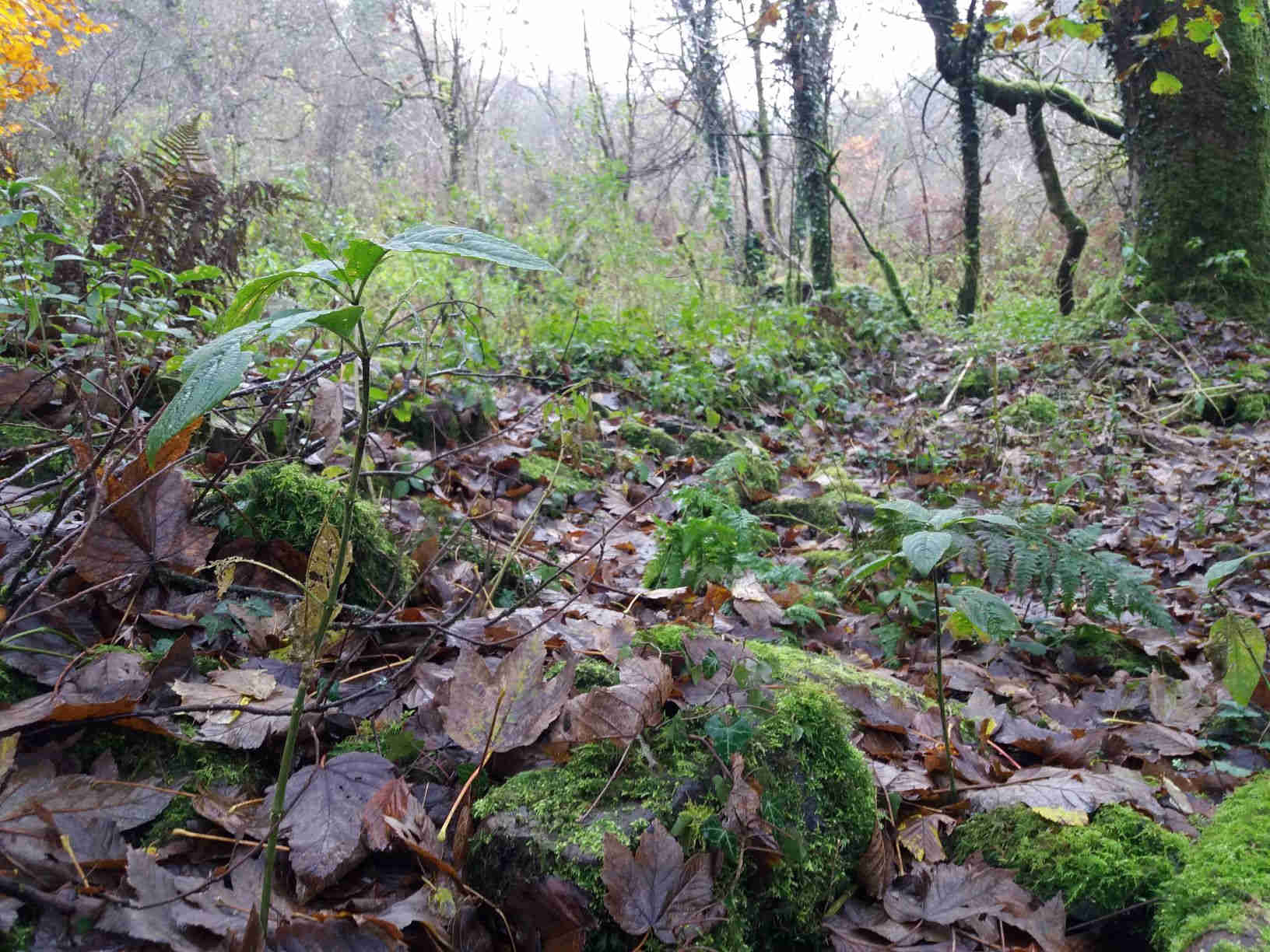 On the 9th November, 2019, Wyre Archaeology started their investigation of the site. Most of the site had been cleared and the majority of the undergrowth had already died back. The first task was to determine the extent of the cottages which was surprisingly easy to do.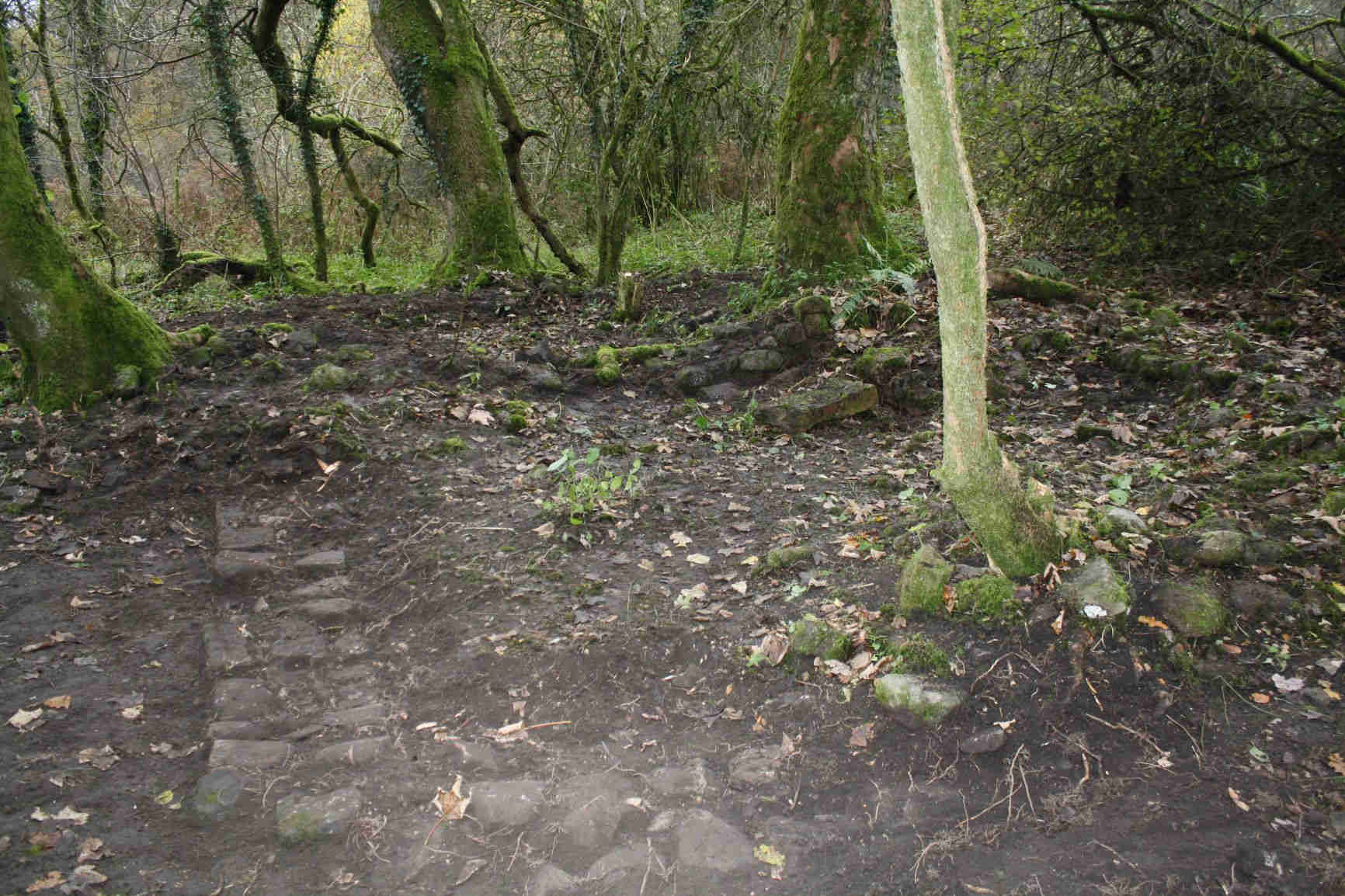 Walls soon appeared. The initial indications seemed to indicate a building with two rooms; possibly with some form of mortared floor. Not surprisingly, in an area that has been popular with walkers, families and campers, a number of finds quickly appeared. Broken glass being the primary find. A completely intact beer beer bottle from Fleetwood (without contents) was discovered.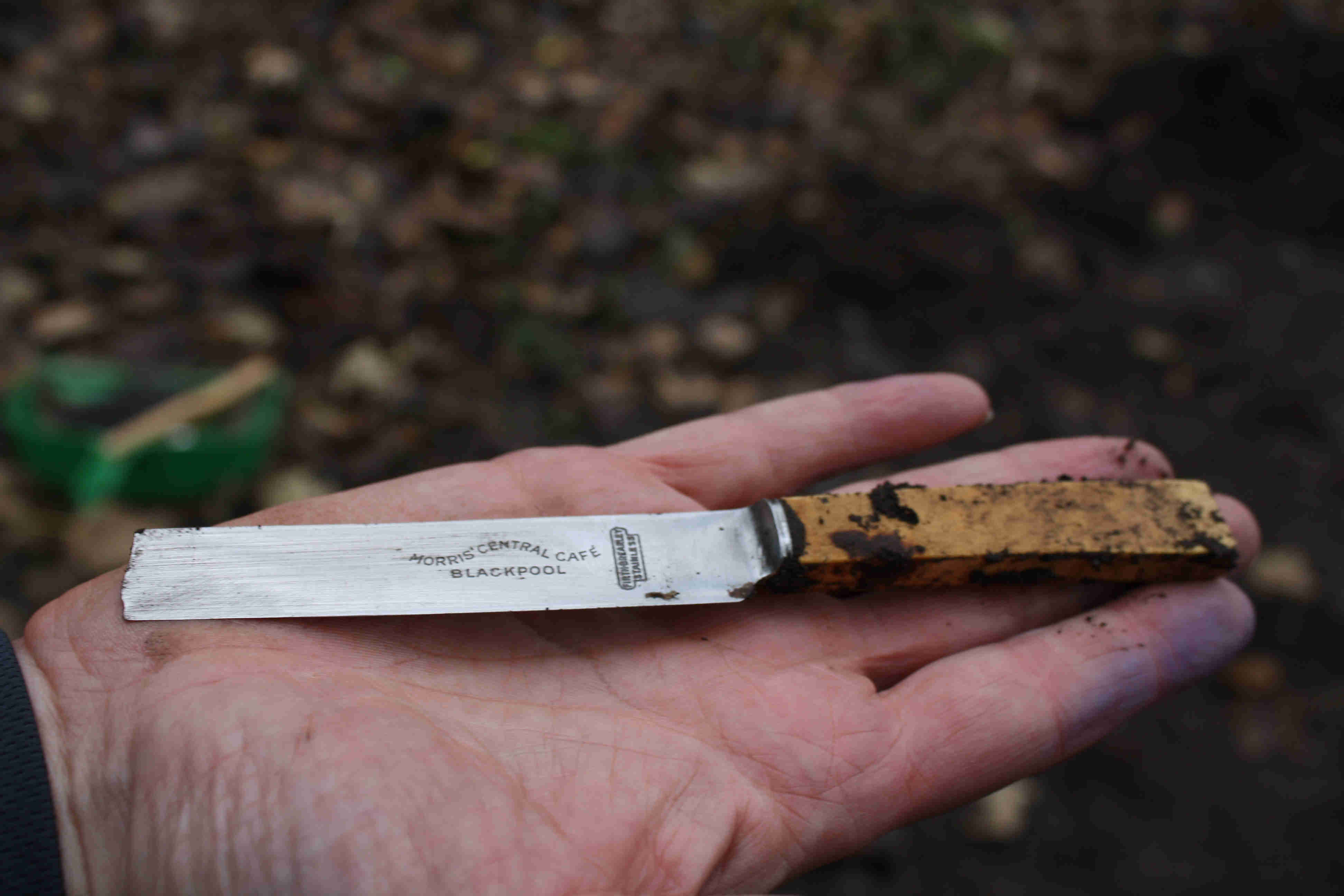 One interesting find, no doubt left by picnickers, was an easily identifiable knife. Morris' Cafe could be found at 10 Foxhall Road, Blackpool and was run by Frederick Llewellyn Morris. He was at that address in 1901, at the age of 34, but died in 1919 when the business was taken over by his son of the same name. The 1929 Barrett's directory lists it under his name but as the Central Cafe. The cafe continued to as late as 1938 with the implication being that the knife was "liberated" around this date.
More digging took place on the 16th/17th November. In spite of the midges, four enthusiastic members continued the excavation of the South-east corner of the site. Probably the most important find, in terms of dating evidence, was a 1817 George III silver sixpence.