Announcements
2018 BIG DIG (UPDATE 28/7/2018)
Another successful day at Hollowforth.  All objectives were fulfilled.  An L-shaped trench was cut across the site down to the natural with no major finds; the pipe on the northern wall trench was uncovered and the area under the cheese press was investigated.  More surprisingly the large (and extremely heavy) piece of stone (which may or may not be part of a hurst frame) was completely revealed.  Images below.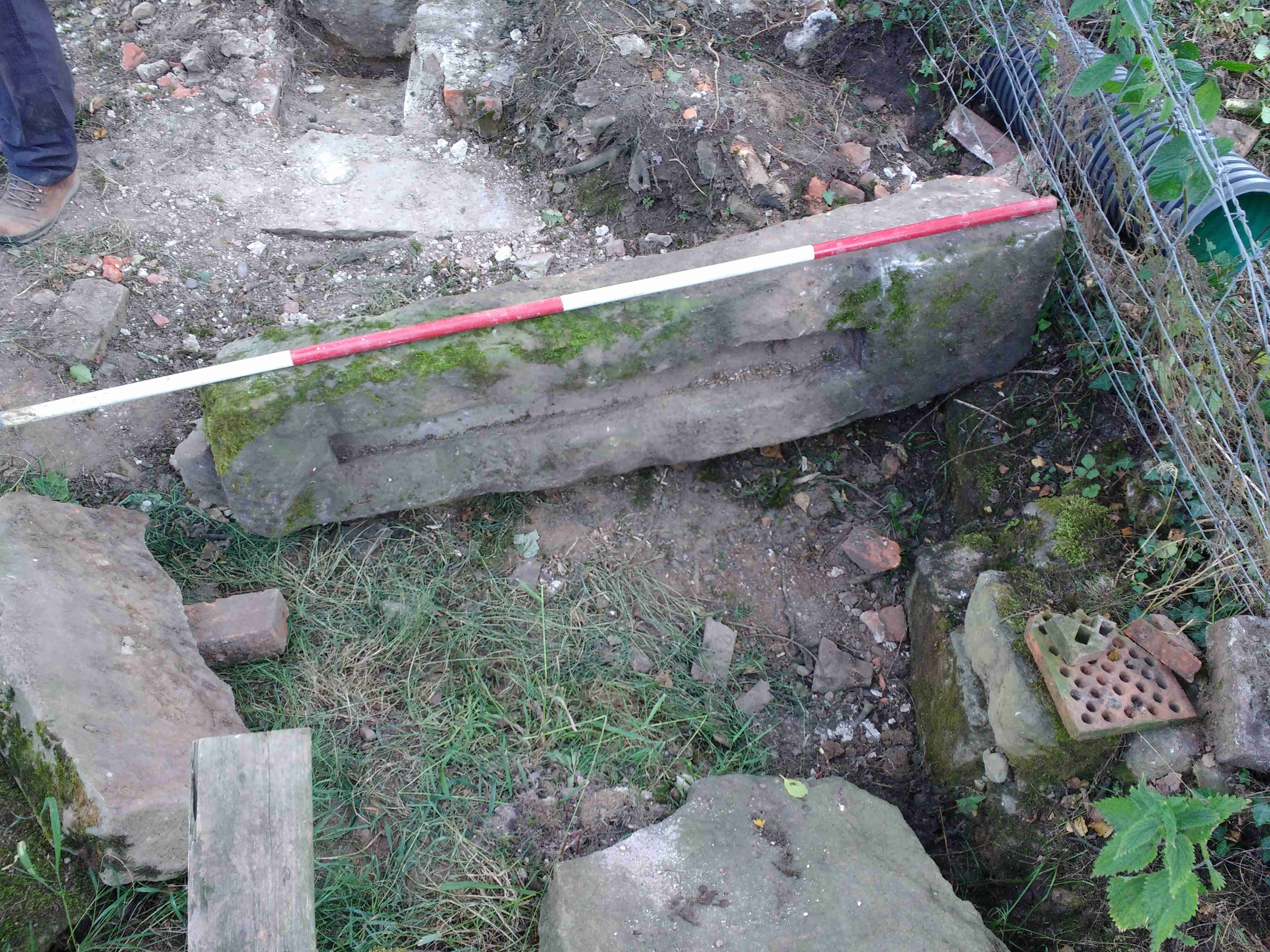 The important news being that, due to the poor weather forecast, THERE IS NO DIGGING AT HOLLOWFORTH TOMORROW (SUNDAY 29th JULY)
Anyone wanting to help close down the site on Monday (30th July) will be welcome.  We will be arriving at 10:30am.  
The site is towards the north of Woodplumpton - see the map,
Toilet facilities will be available at the farm.
Equipment will be provided but stout boots/wellies are recommended.  Insect repellent is advisable.
The site is approximately 500m from the farm across rough ground.