And in the End
The Hollowforth site has finally been closed down. It has been a frustrating but rewarding site and John Grimbaldeston couldn't have been a more welcoming and encouraging host. Several big digs have been completed along with numerous odd days. The size of the spoil heap was evidence of the amount of work put into the site and the requirement to hire a digger to reinstate the site gives testimony to this.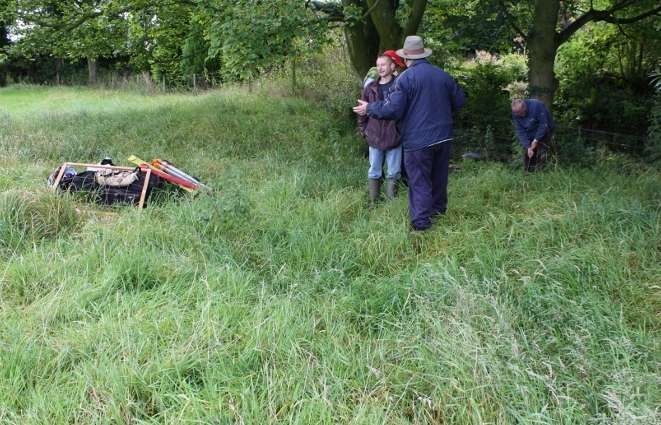 before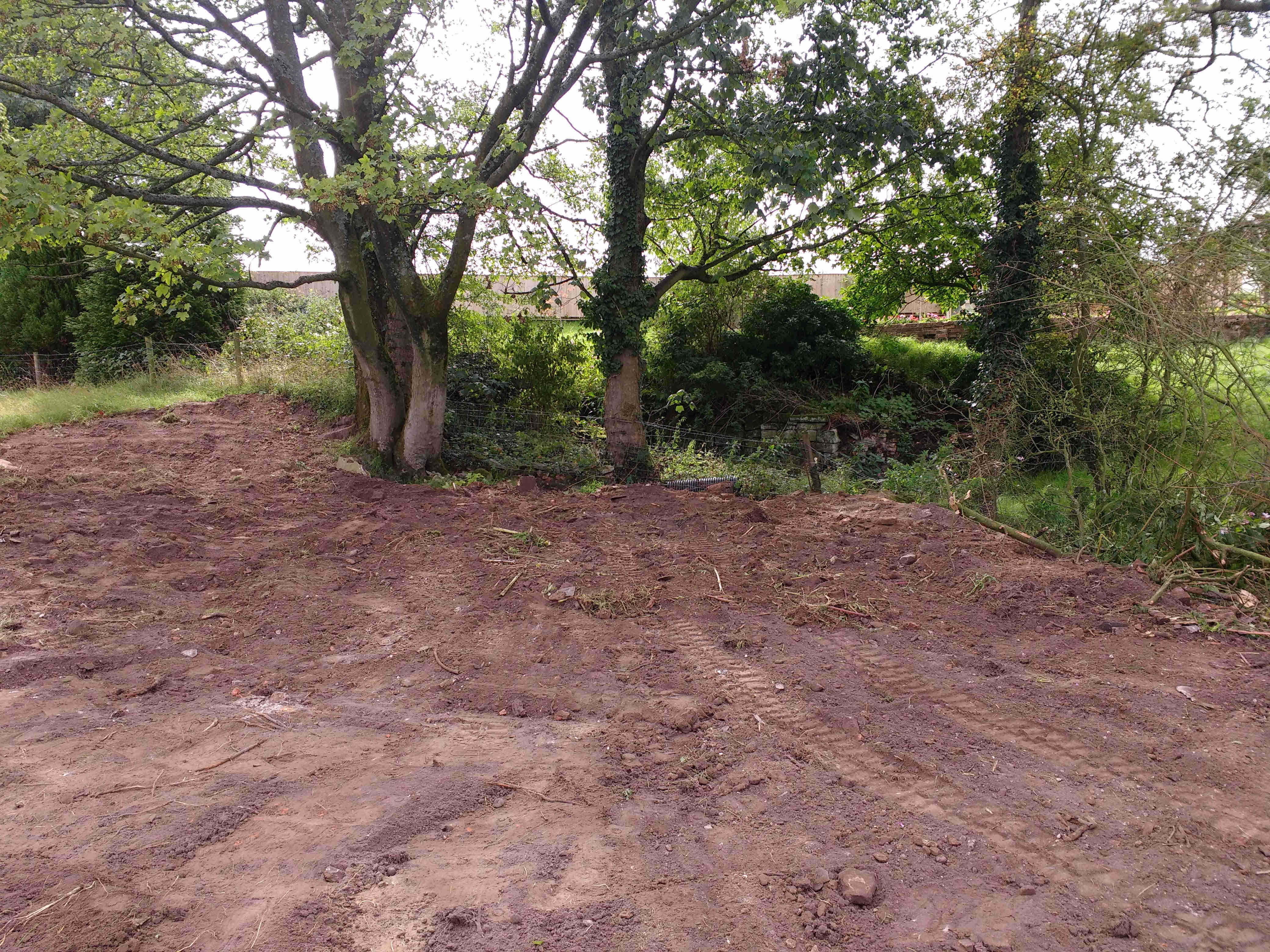 after
So, what have we learnt from the site? First a great deal about the structure and running of mills. In particular the complexity of a mill that may have been on the same site for several hundred years; a veritable palimpsest of building styles and ideas. When we started there was no understanding of mills and their structure; the type of wheels, undershot (which the records showed it to be in this case), overshot or breastshot wheels, the different types of mill stone (with the very hard French burr being one of our discoveries) together with the techniques required for drying the corn and the different types of kiln tiles particularly fascinating. After all of these positive comments, why was it frustrating? The main answer being that we couldn't access the portion of the mill nearest the wheel and thus the main workings. Perhaps, sometime in the future this may become available.
One a more positive note the webmaster found the research into the history of the mill fascinating and this has to a number of discoveries:-
the estate maps held at Cheshire Archives for the Woodplumpton (and other) areas from the 1770's onwards of which copies are now to be found in Lancashire Archives. This has becomes an invaluable resource for local historians.
the one mention of a mob emerging from the 1768 riots in Preston which a Hollowforth miller managed to restrain from further destruction. This has led onto further research on the riots and there will be more on this in a later article.
the continuing influence of the manorial system on the area. Even when the system was breaking down in most areas, John Warren still influenced the district.
Now we move onto new sites. If any viewers of this site have any interesting possible sites can they please contact the group secretary on This email address is being protected from spambots. You need JavaScript enabled to view it..