Warren Estate Map
The Warren family owned the majority of the land around Woodplumpton for more than 200 years up until the mid-1800's. In our research into the origins of Hollowforth mill we discovered that various estate maps were produced. One such map is shown below and thanks must be given to Cheshire Archives and Local Studies for their permission to reproduce the image.
The map below (Cheshire Archive Code:DVE 3756/10 (part)) is dated 1805 as far as the tenants are concerned. However the canal has been drawn in later so this must take the original back to the 1790's.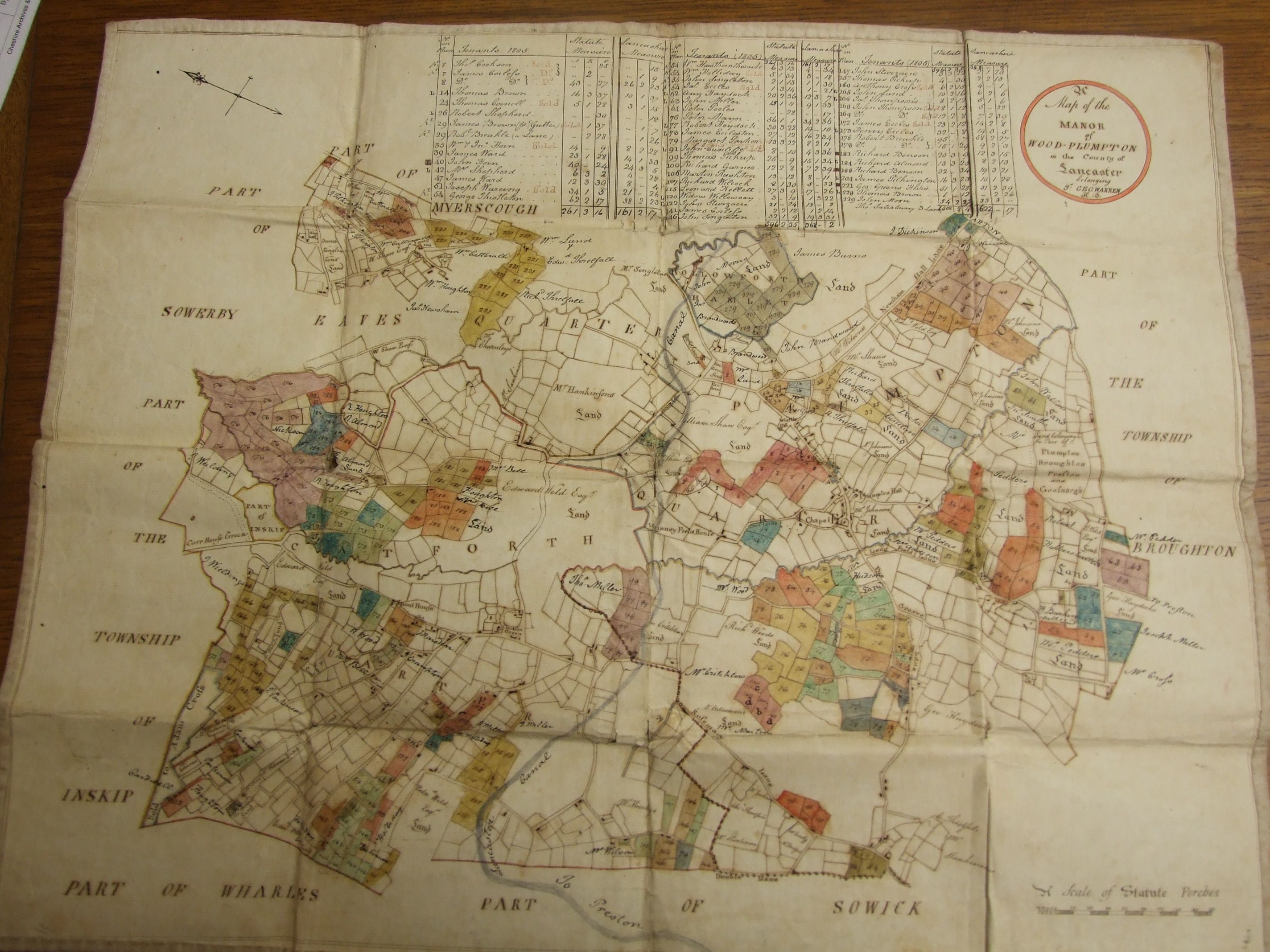 Now to go further back in time. The next six images are for the same area in 1770. In look they are very similar to the tithe maps but 70 or 80 years earlier. The Cheshire Archives and Local Studies code is DLT 4996/40/10.
The next set of images shows the field names and the tenants. The Cheshire Archives and Local Studies code again is DLT 4996/40/10.
For us, in our research for Hollowforth Mill. The following sections are more relevant.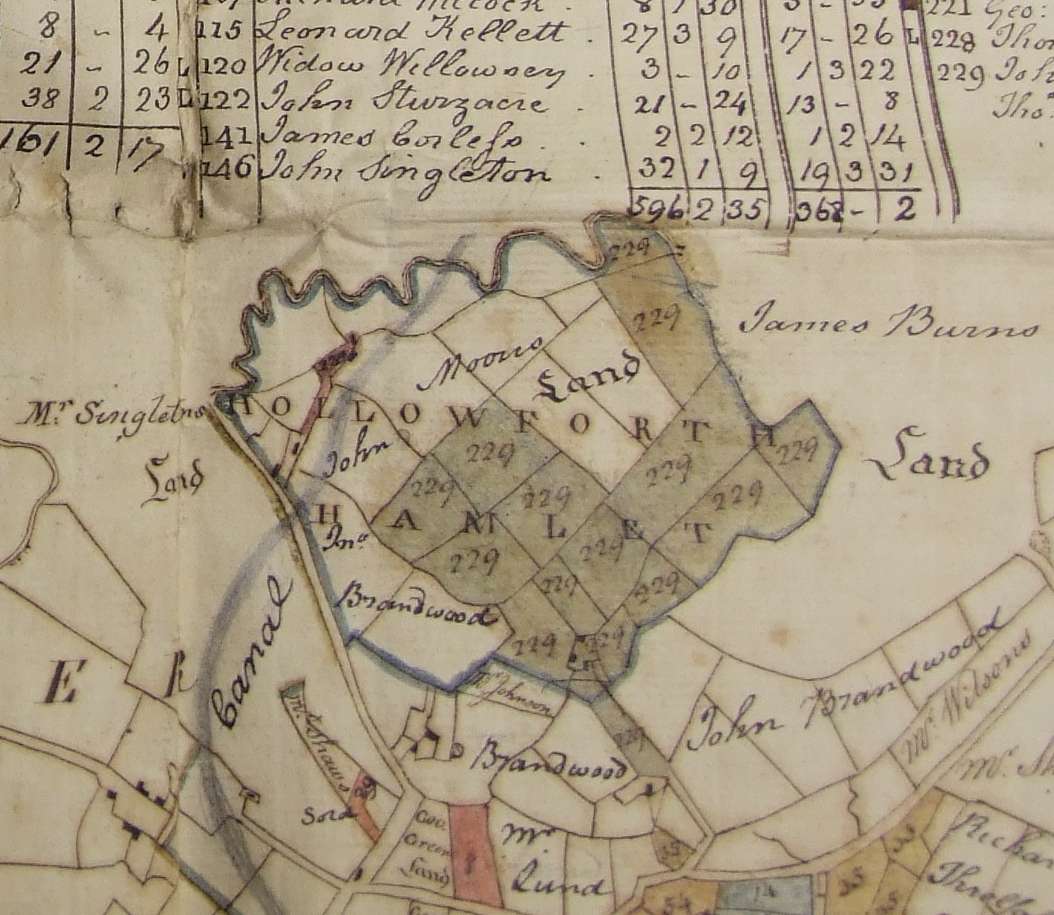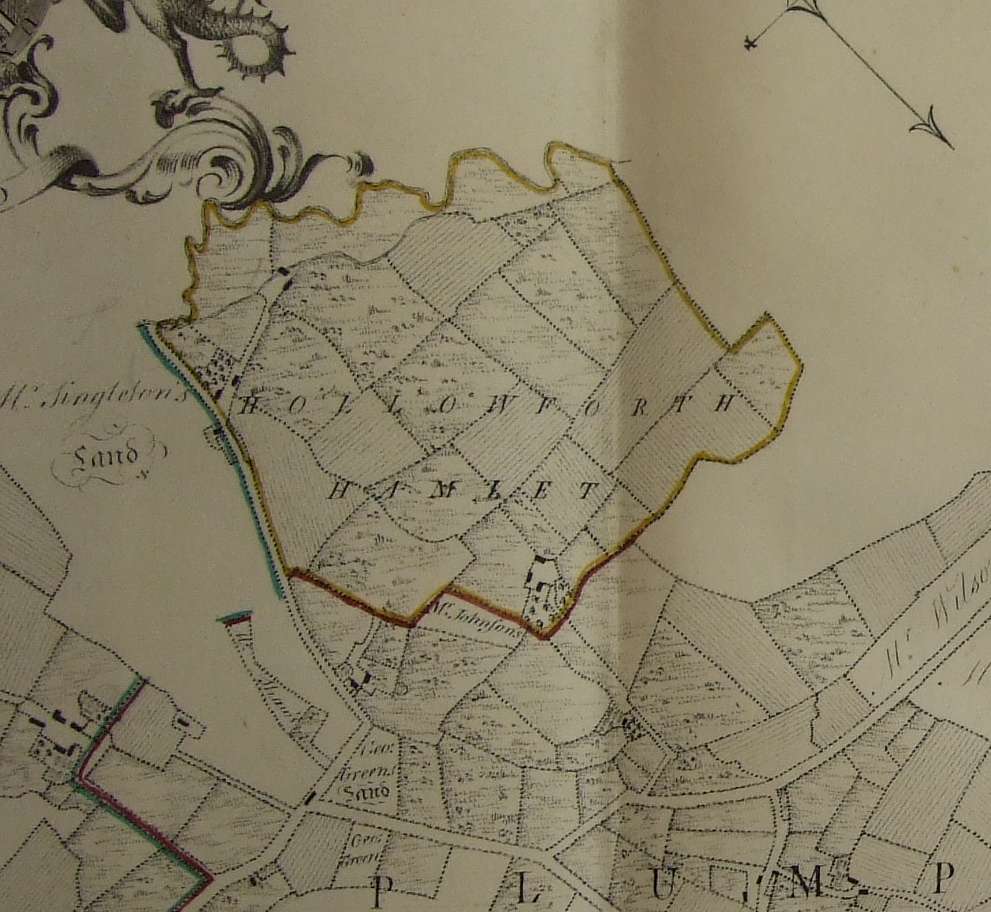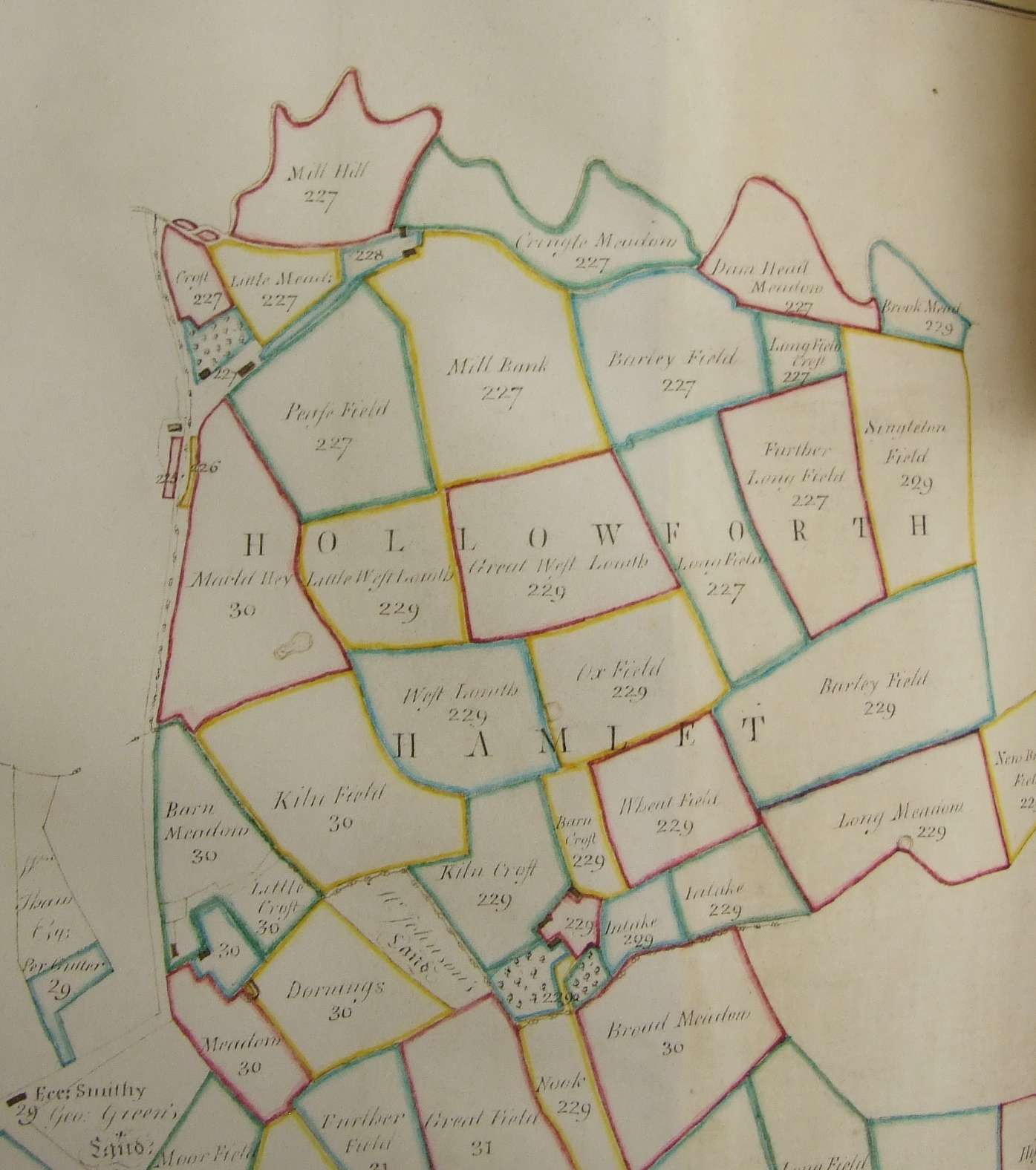 In order to marry these images with more modern maps the following image has been annotated.