Old News
A585 Bypass
Life on the A585 Bypass. Finds going back 6000 years have been found in the preparatory work for the new A585 bypass from Windy Harbour to Skippool. More information can be found here.
Cup-Marked Stone
On the 6th April 2019, several members of the group met at Nicky Nook to investigate a possible cup and ring stone. On a beautiful day, with magnificent views of the Fylde, the stone and the surrounding area was investigated. It was found at the junction of a couple of ancient walls - which may, possibly, be investigated at a later date. More information will be reported at the next meeting.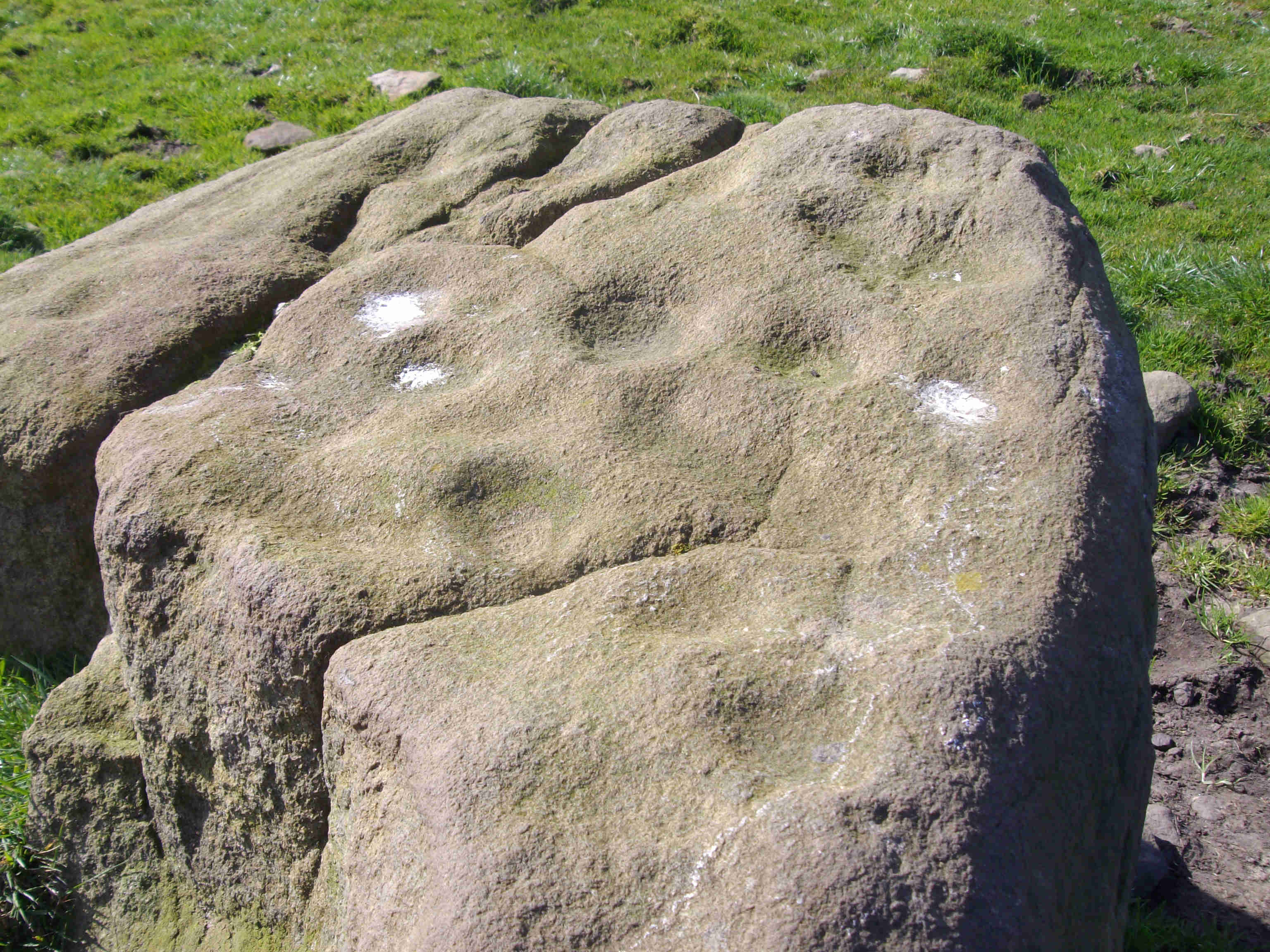 The find was reported to Lancashire Historic Environment Record only to find that it had already been reported & recorded.
Kirkham Digs
Following a request, more details and photographs have been added to our Kirkham dig from several years ago. This is now more important with the news that a housing development at Brook Farm, Dowbridge, has been given planning permission.
The recent (2018) Dowbridge dig has uncovered a number of finds have been uncovered including a bronze age cup stone and the base of a Roman oven. The summer of 2019 excavation has now taken place. More images and comments can be found here.
More information to follow.