Photographs
Bourne Hill and Hall
Aerial images of Bourne Hill. Click on the image to enlarge.
In 1817, William Latham sketched a couple of views of Bourne Hall. Reproduced courtesy of Lancashire Archives. DP 292 and DP 293.
The crest in one of the rooms shows that it wasn't just an ordinary farmhouse.
The inscriptions (and artist's comments) also give the impression of wealth and power.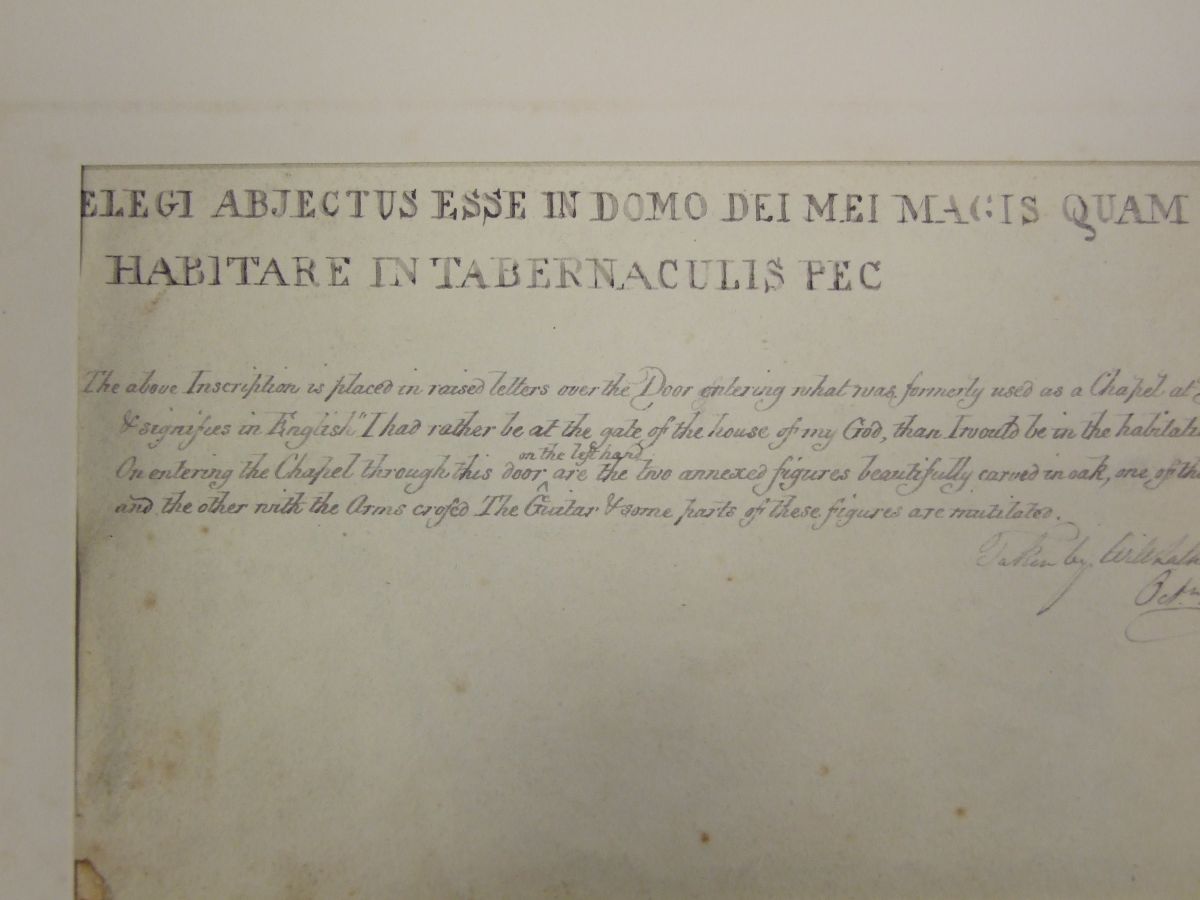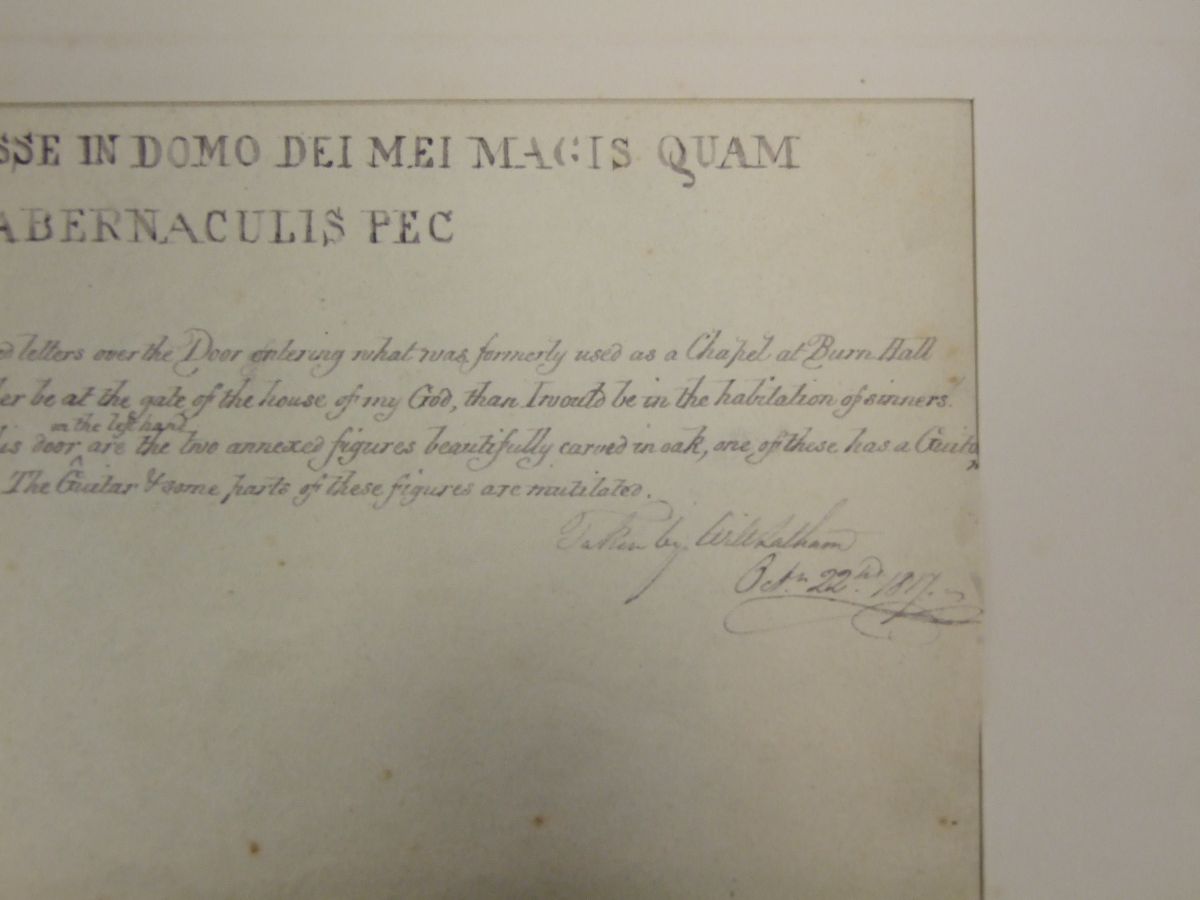 By the 20th Century, Bourne Hall had fallen into disrepair and was eventually demolished in the early 1970's.
A sketch map of the farm was made during the demolition and can be found on the maps page.
General Images of the Fylde
These next images were drawn by William Latham in 1817. They are a "View of Poulton", "Poulton from Wardleys", "Rossall", "Rossal warren and River Wyre" and "Carling Stone". Thanks to Lancashire Archives for permission to publish them.
Layton Hall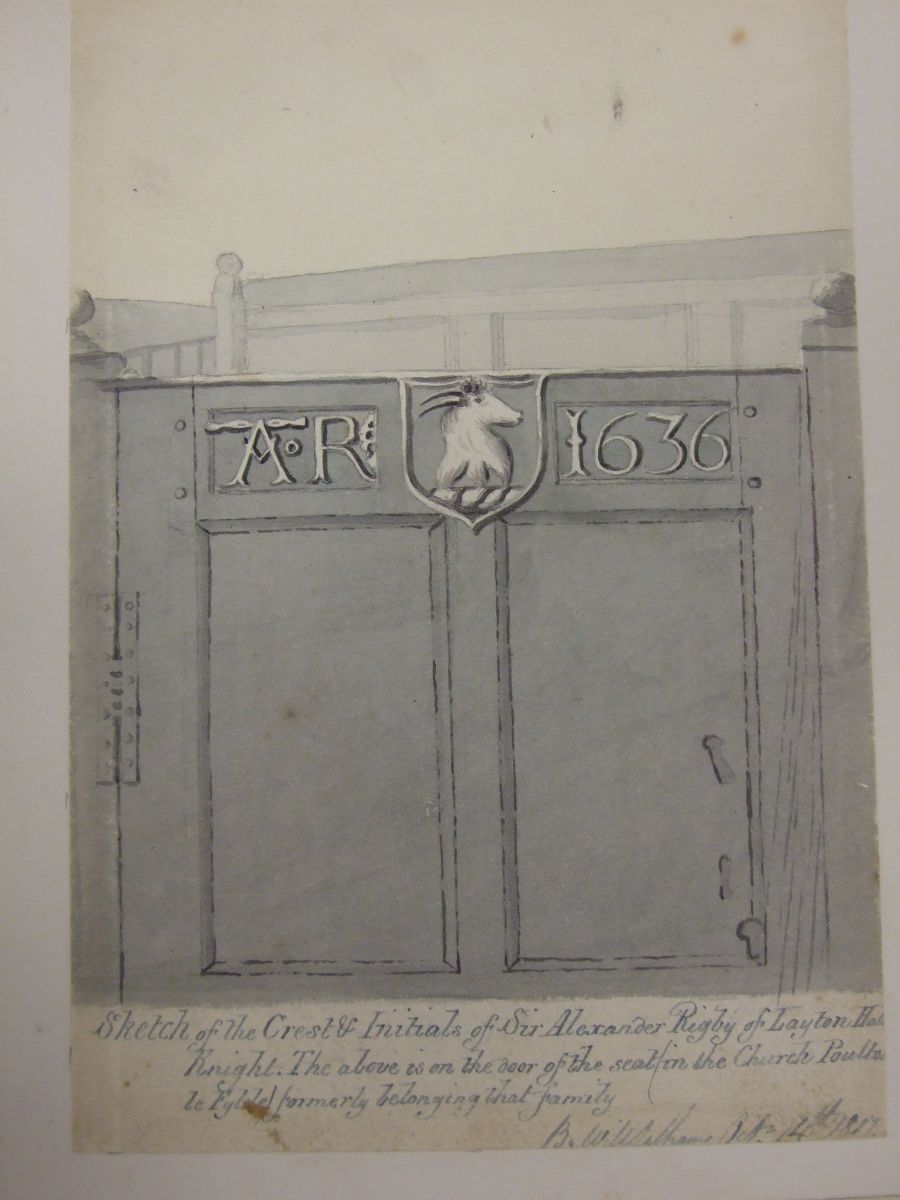 View over the Ribble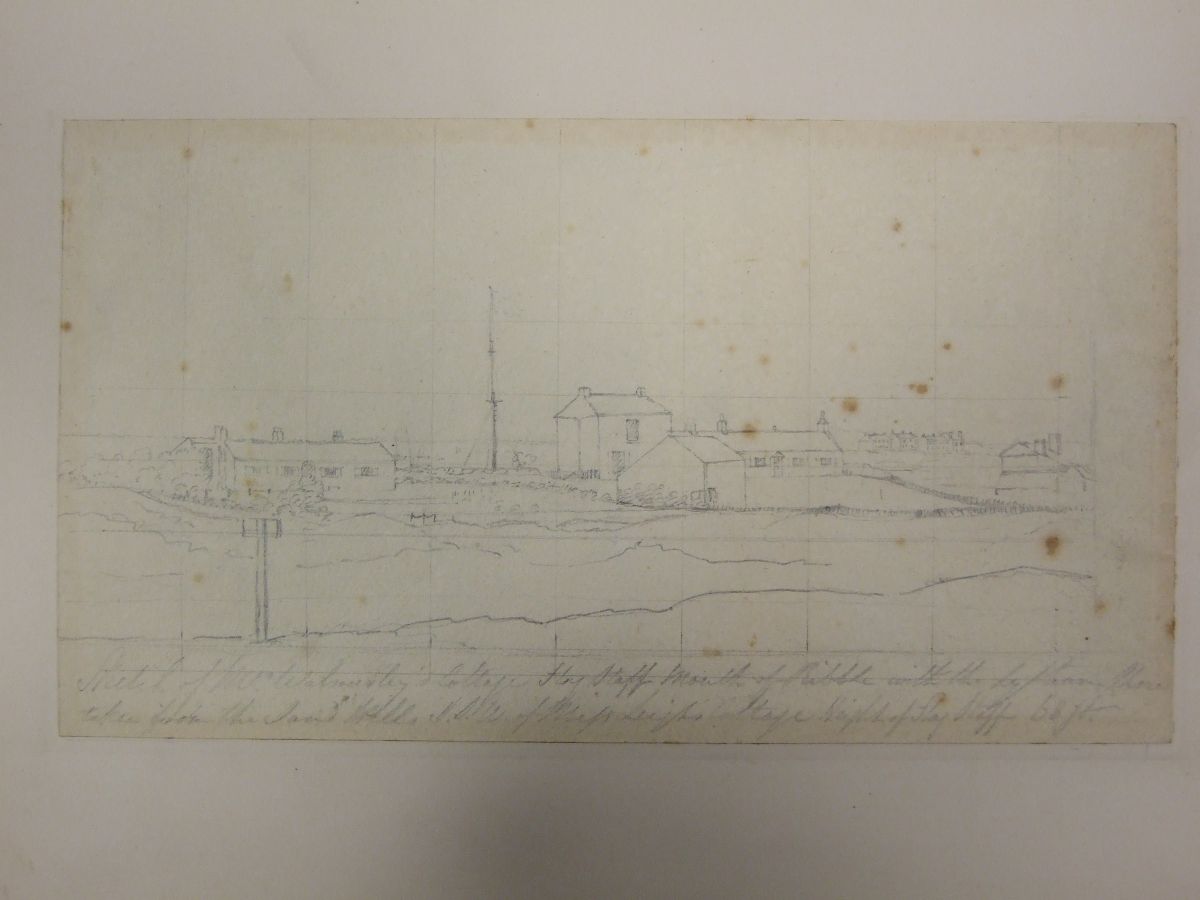 Fox Hall