Welcome to the Wyre Archaeology website. Our name dates back several years but our interests are not confined to just the Wyre District but cover the whole of Wyre, the Fylde and beyond. The resources will include information on our digs, areas of interest, various maps (OS, Tithe, other), other primary documents (wills, inventories, letters, newspaper articles, etc,) some secondary sources (books/commentaries) and historic or aerial photographs.
If you have any interesting documents/photographs that could be used as a resource or suggestions for improvements then please contact the This email address is being protected from spambots. You need JavaScript enabled to view it..
To contact Wyre Archaeology email This email address is being protected from spambots. You need JavaScript enabled to view it.
---
SAD NEWS
We sadly have to report the recent death of our Wyre Archaeology Chairman, Brian Rigby. Long term WA members will remember Brian, who joined us in 2009 and became an enthusiastic digger, ably assisted by his "super trowel" - a fairly large gardener's tool, rather than the 4.5inch archaeologists trowel. His quiet and dignified manner will be missed by all. A longer, more fitting tribute, can be found here.
IMPORTANT ANNOUNCEMENT - MEETINGS "HOPEFULLY" ARE BACK!
Meetings now take place at 7:15pm in Great Eccleston at the Great Eccleston Village centre. Guests are welcome with a nominal contribution of £1 to cover costs. Depending upon the effects of the latest Covid variant, we are expecting our next meeting to be on the third Wednesday in February. It will be a planning meeting for the year ahead.
Our first guest speaker, after the first restart from the pandemic, was Fraser Brown who leads the archaeological excavations on the Windy Harbour - Skippool Road Improvement Scheme. If you missed the talk much of the content can be found here.
---
LATEST DIGS
BROCK
Some hearty souls are continuing to investigate an old, derelict cottage by the side of the River Brock. Originally opened more than two years ago the building is turning out to be an excellent site for any members new to Archaeology who wish to learn some of the techniques. The site is particulaly fascinating since we had no idea of the age and use of the cottage - the last time it appeared on any maps was in the 1850's.
The first important find, in terms of dating evidence, appeared on the 16th November, 2019 when a 1817 George III silver sixpence was discovered.
FORTON
More investigations are taking place on the putative Roman road in Forton. If you are interested contact the secretary at This email address is being protected from spambots. You need JavaScript enabled to view it.
BROOK FARM
Wyre Archaeology have been given access to the Brook Farm (Dow Bridge) reports. Finds range from the Paleolithic age through to Bronze, Roman and Medieval. Only for members at the moment who can find it in the Report section.
NEW ROMAN FORT
For some time Wyre Archeology have been sworn to secrecy regarding the discovery of a Roman fort at Burscough. Although this is outside our immediate area a number of members have been involved in uncovering the site and our colleagues in Wigan Archaeology performed the geophys. Recently local residents have noticed some uncontrolled activity on the site which has led to Historic England classifying the site as a scheduled monument. More information can be view here. More information will be revealed in our regular meetings
NEWS
'NEW' ROMAN ROAD FOUND BY WYRE ARCHAEOLOGY - THE FULL REPORT CAN BE FOUND AT HERE.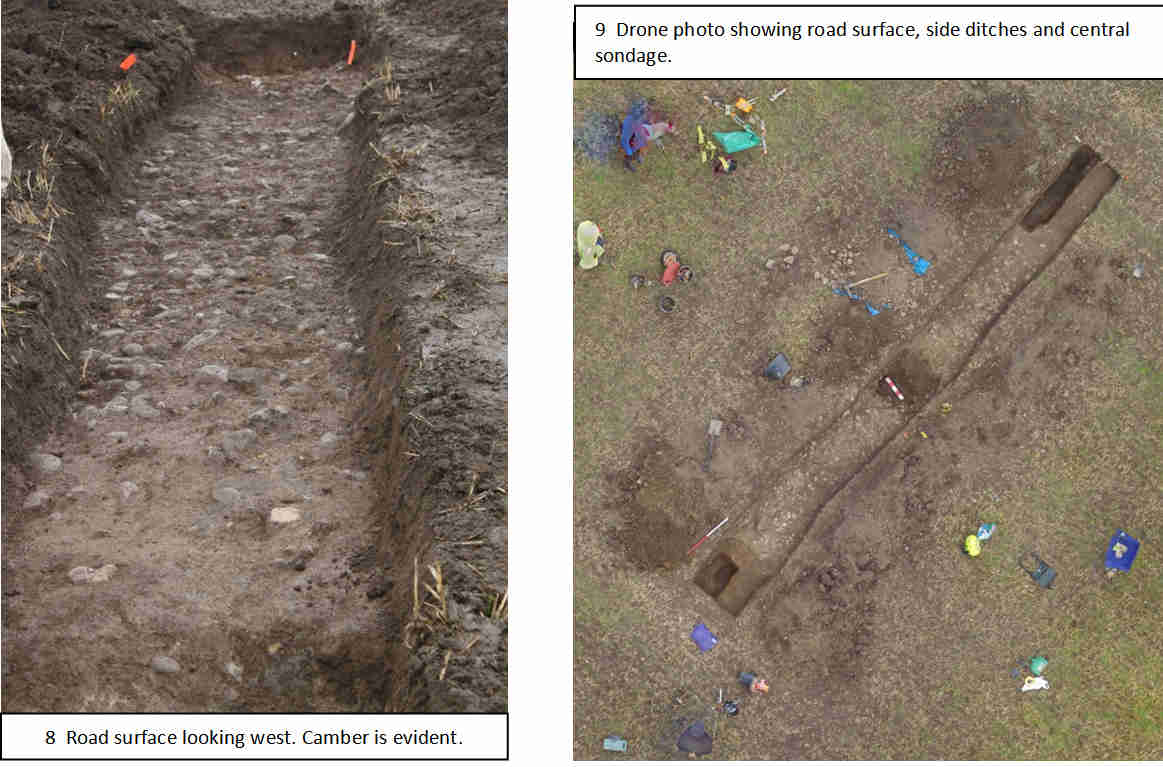 ---