Background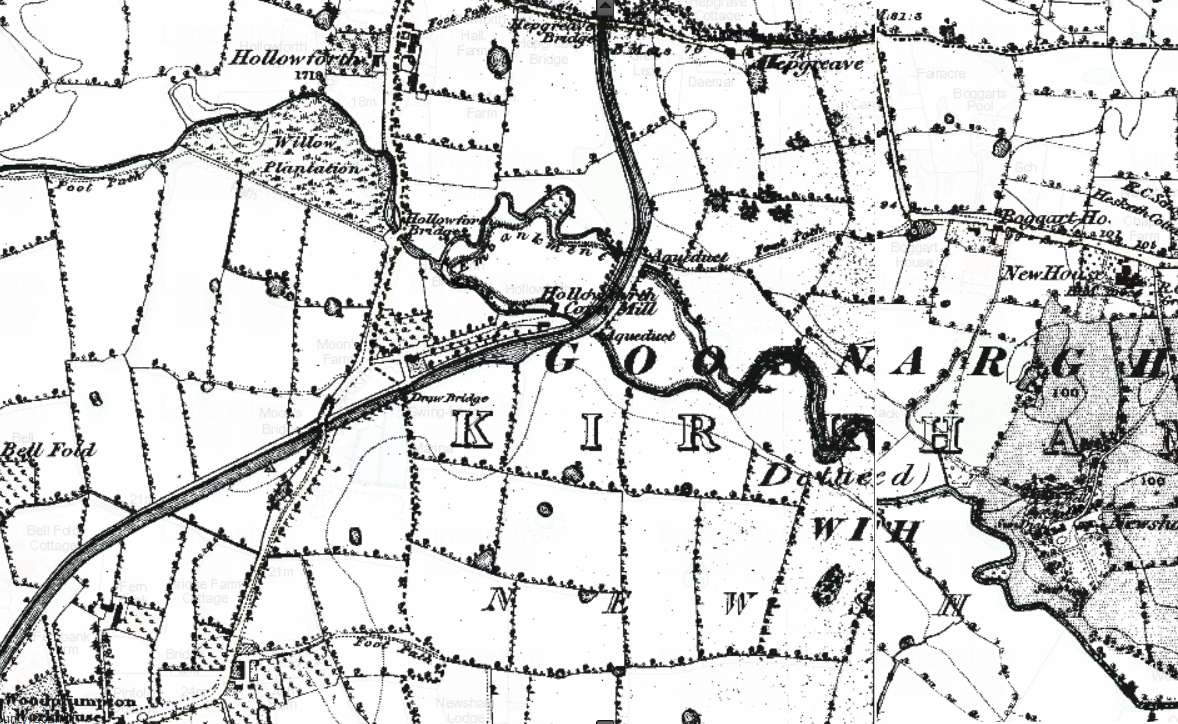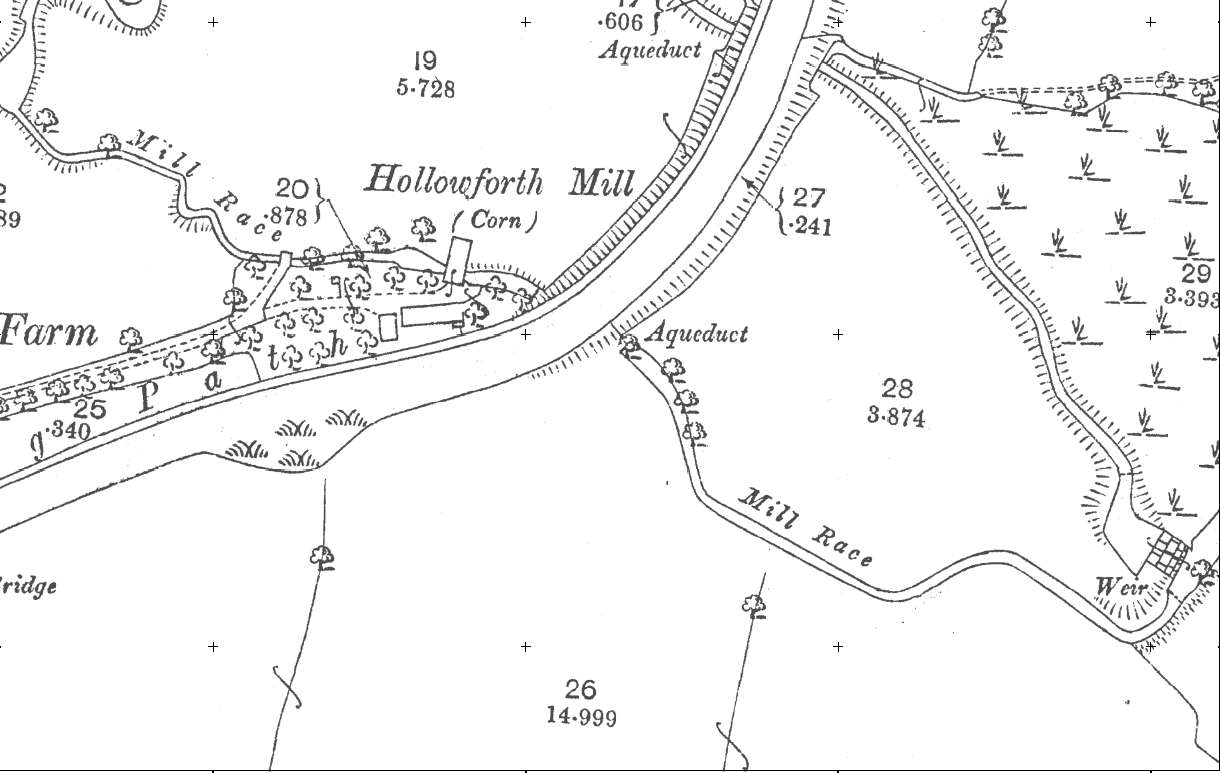 The earliest OS map from the 1840's doesn't really show much detail.  The 1890's map shows the layout of the mill more or less unchanged.  The mill appears to cross the mill race.  Even on this map there is no sign of a mill pond - perhaps it was on the other side of the canal or, more probably, access from the river was controlled along the leet.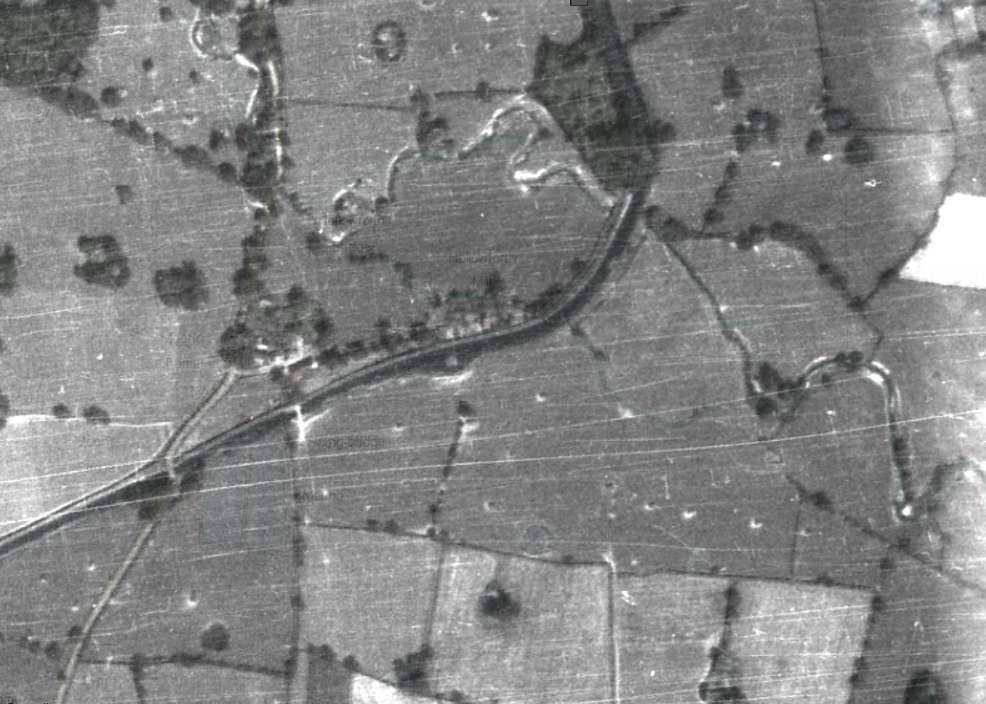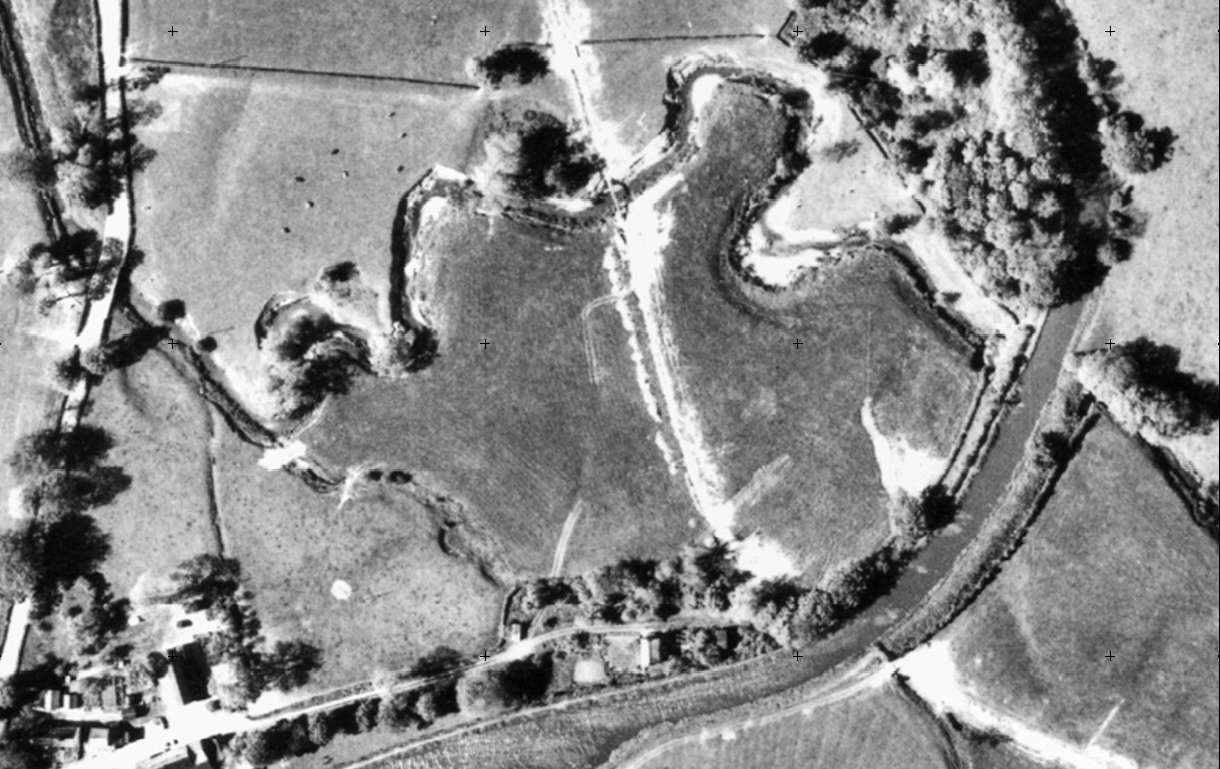 Poor quality on the 1940's image.  The 1960's aerial photograph, when compared to the modern one below, shows how Barton brook has been altered.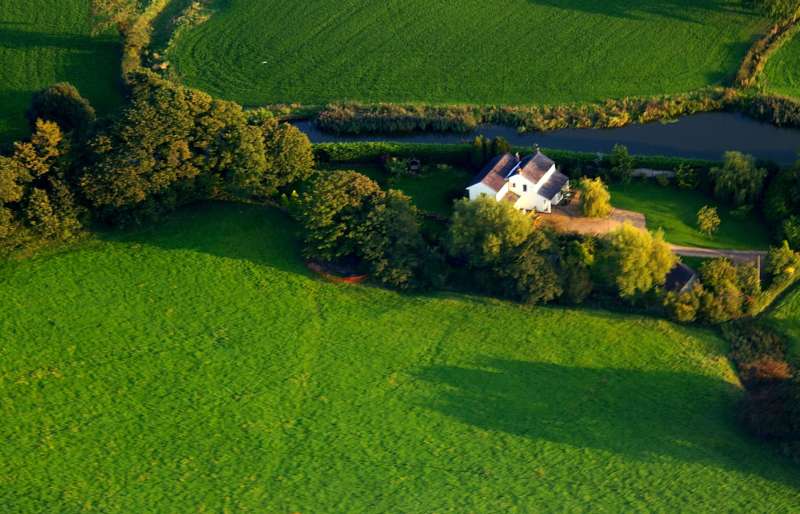 The orange fencing, left middle, shows the edge of dig site.  The depression in the grass coming away from the site was no doubt the the result of the pipelne being put in in the 1960's.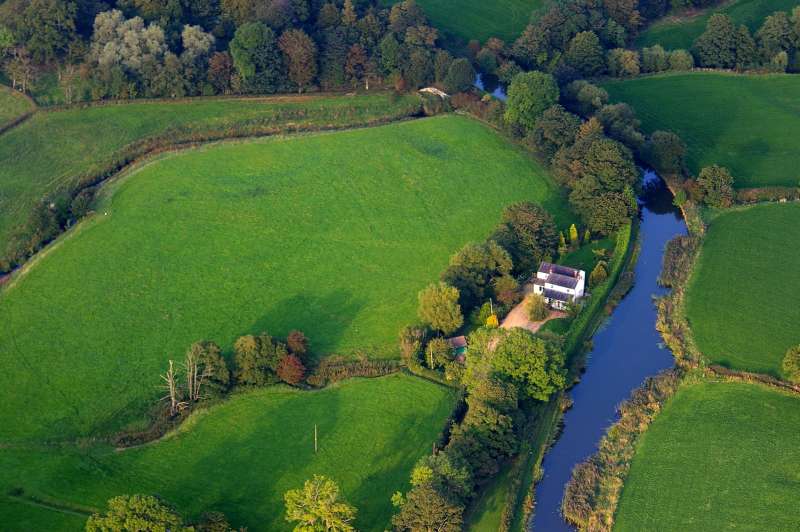 The above image shows the straightening of the brook - presumably to reduce flooding.  The dig site is to the left of the building.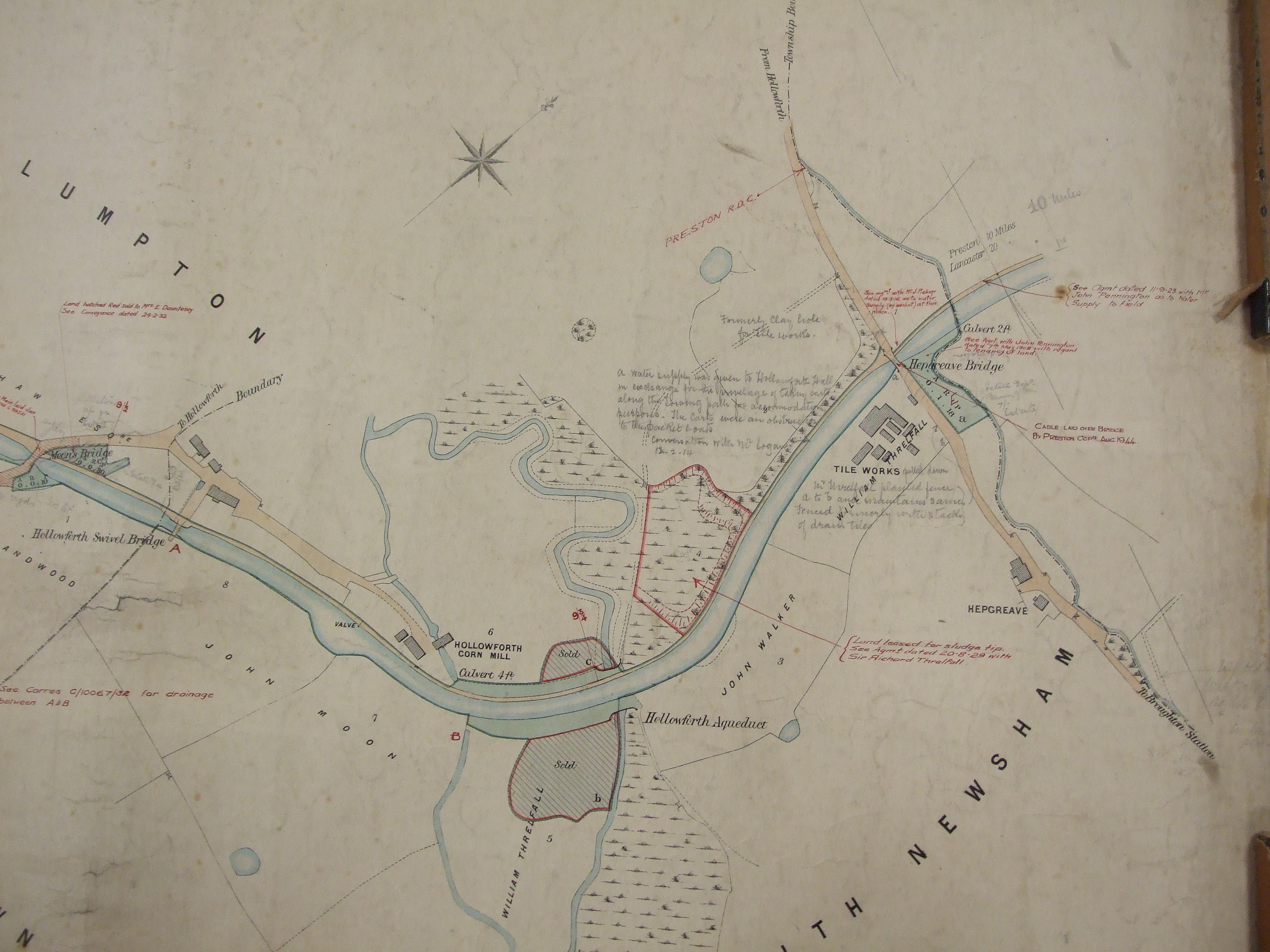 The above image (published courtesy of Lancashire Archives) shows the area around Hollowforth Mill. The original, base map, looks to have been produced around 1800 for Lancaster Canal Company, and has been added to as a working document. At this date the Mill Cottage was two, separate, buildings and the mill itself straddles the mill race.
The tithe map for the area is to be found on a section of the Goosnargh and Newsham map.  Dated 1842.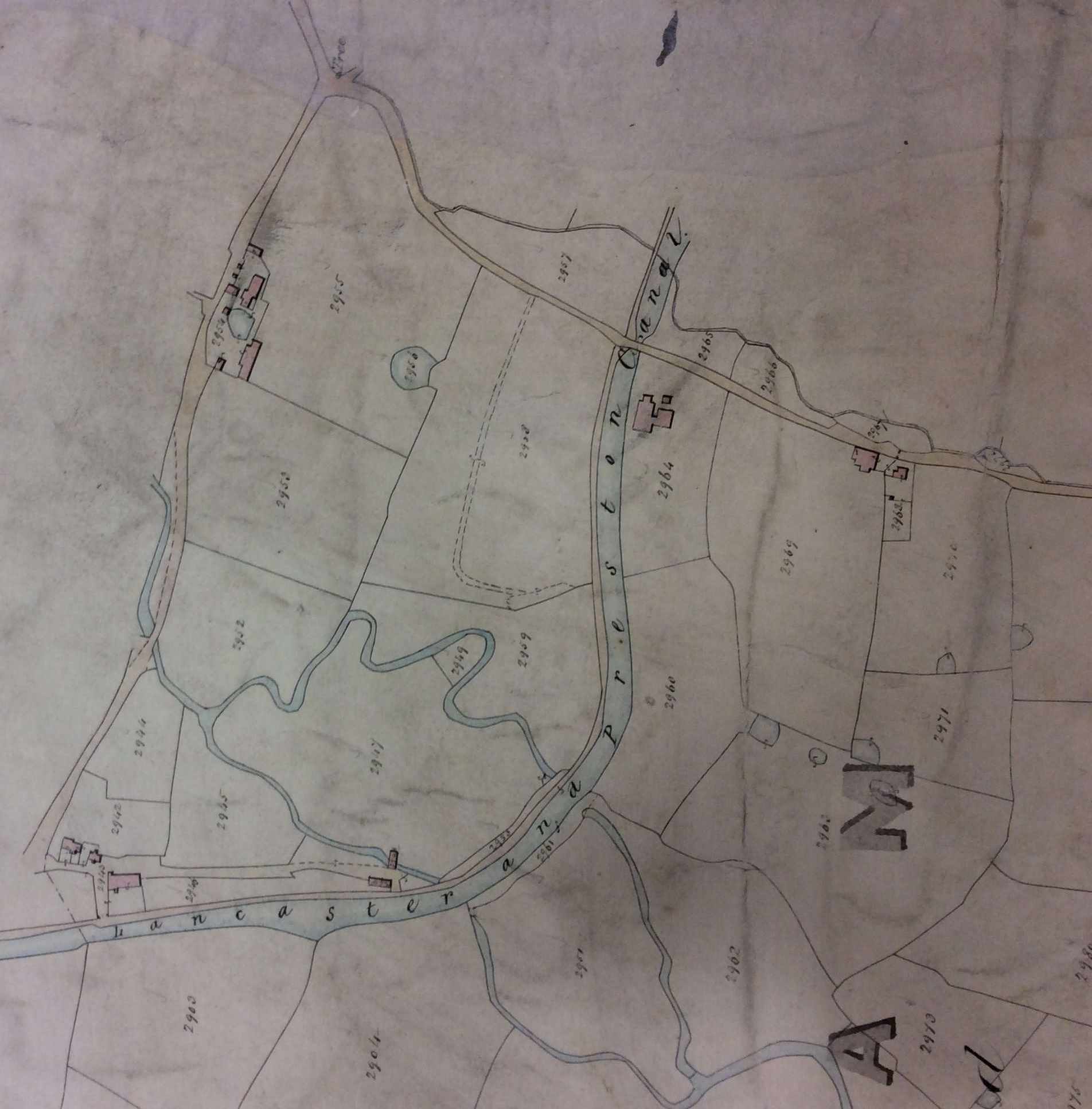 The above map is the tithe map and has the advantage of showing the leet coming off the brook and the placement of the weir.