Those attending the August 2015 meeting might recall that one of our members had been approached by a farmer in Forton who for years had been intrigued by a strange feature in his field and invited Wyre Archaeology to investigate.  The direction of the feature was at right-angles to the main A6 road - and presumably the Roman road to Lancaster.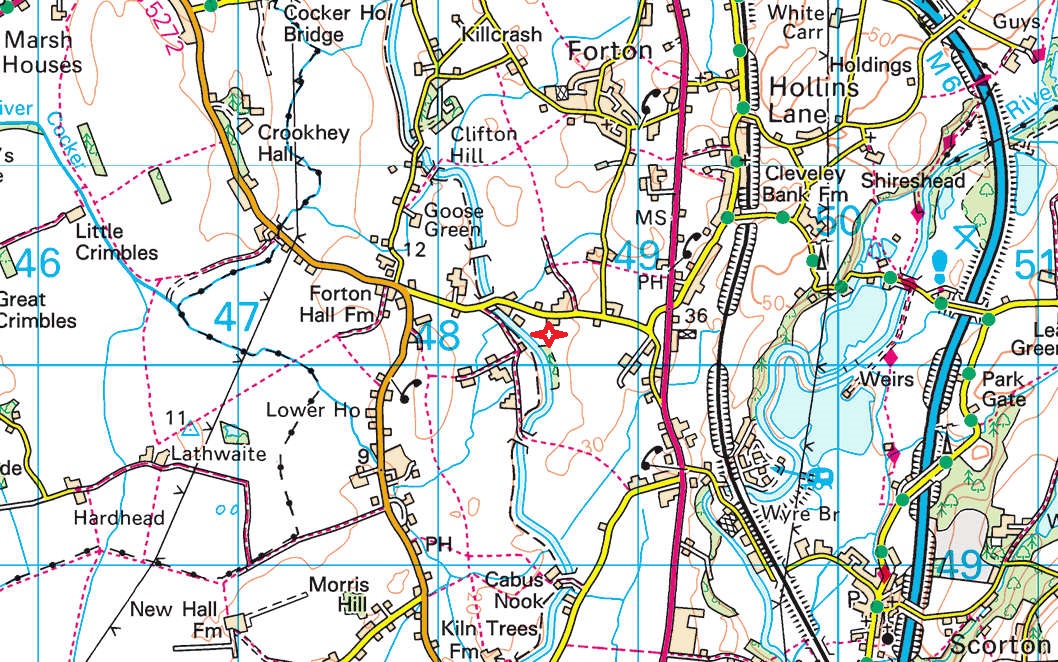 One evening 3 WAG members met at the site and found four parallel ditches 8 metres apart delineating what appeared to be 3 aggers – on the face of it a classic Roman road – very similar to the excavated road at RedScar, Longridge.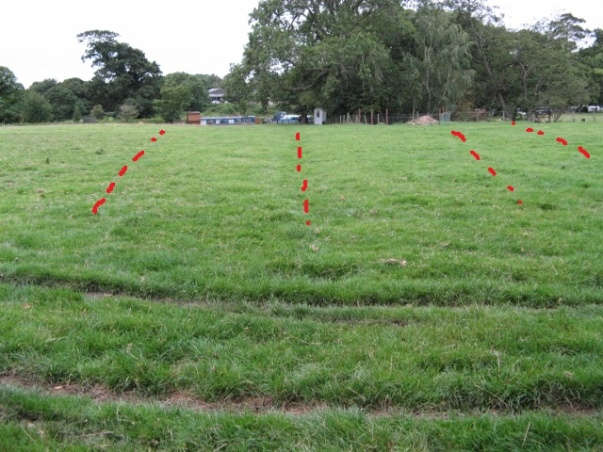 We invited David Ratledge to take a look but despite the physical evidence, he was somewhat sceptical since in his view it was in the wrong place and heading in the wrong direction. Undaunted, our digging team turned out and, aided by Ralph, the landowner, and a borrowed excavator, a number of trenches were opened, eventually exposing two ditches and the central agger.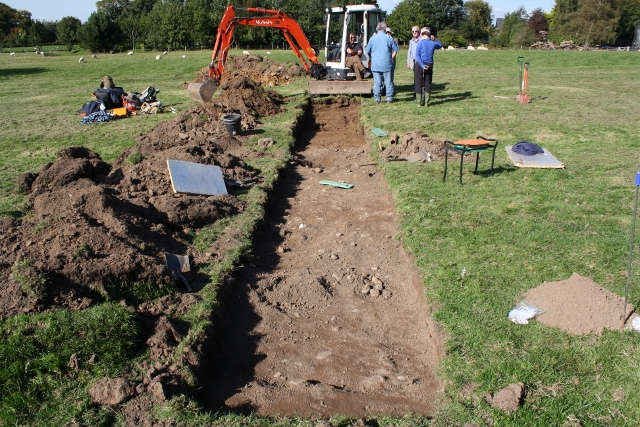 Although the agger appeared to be a little stonier than elsewhere in the field, the ditches proved to be shallow (one contained a relatively modern field drain) and there was absolutely no indication of how the feature had been formed. So David Ratledge appeared to be proved right.  One possibility is that it could have something to do with the building of the canal or the wharf.
In September 2022, a member of Wyre Archaeology revisted the site and came to the same conclusion - it wasn't Roman.