Lancaster Canal
The possibility of a canal joining the coal fields of Wigan to the limestone quarries of North Lancashire had long been mooted.  The first survey to look at this possibility was conducted by Rober Whitword  in 1772.  Various factions around the Fylde wanted the canal to pass throught their area.  The map from that time shows projected canal to come down or close to the Douglas, cross by aquaduct to the west of Penwortham and along the northern side of the Ribble towards Kirkham.  Then via Treales and onto the the eventual route.
By the 1790's the funding was in place and James Rennie was hired to survey the route.  A "contour" canal was decided upon for the majority of the route in order to avoid the use of locks.  This meant that there was a large meander into the Fylde.  Thanks to Lancashire Archives for permission to publish all the map images on this page.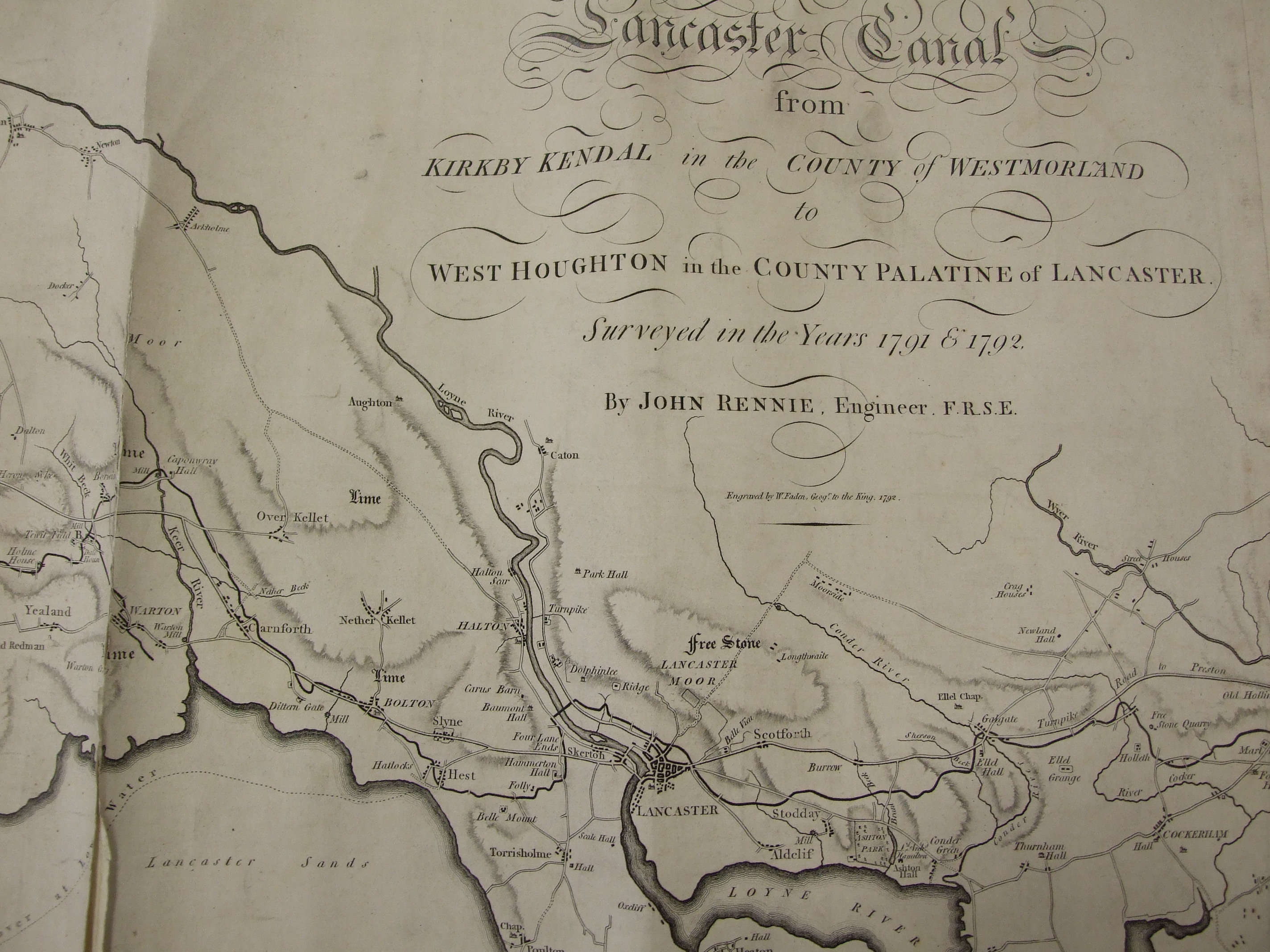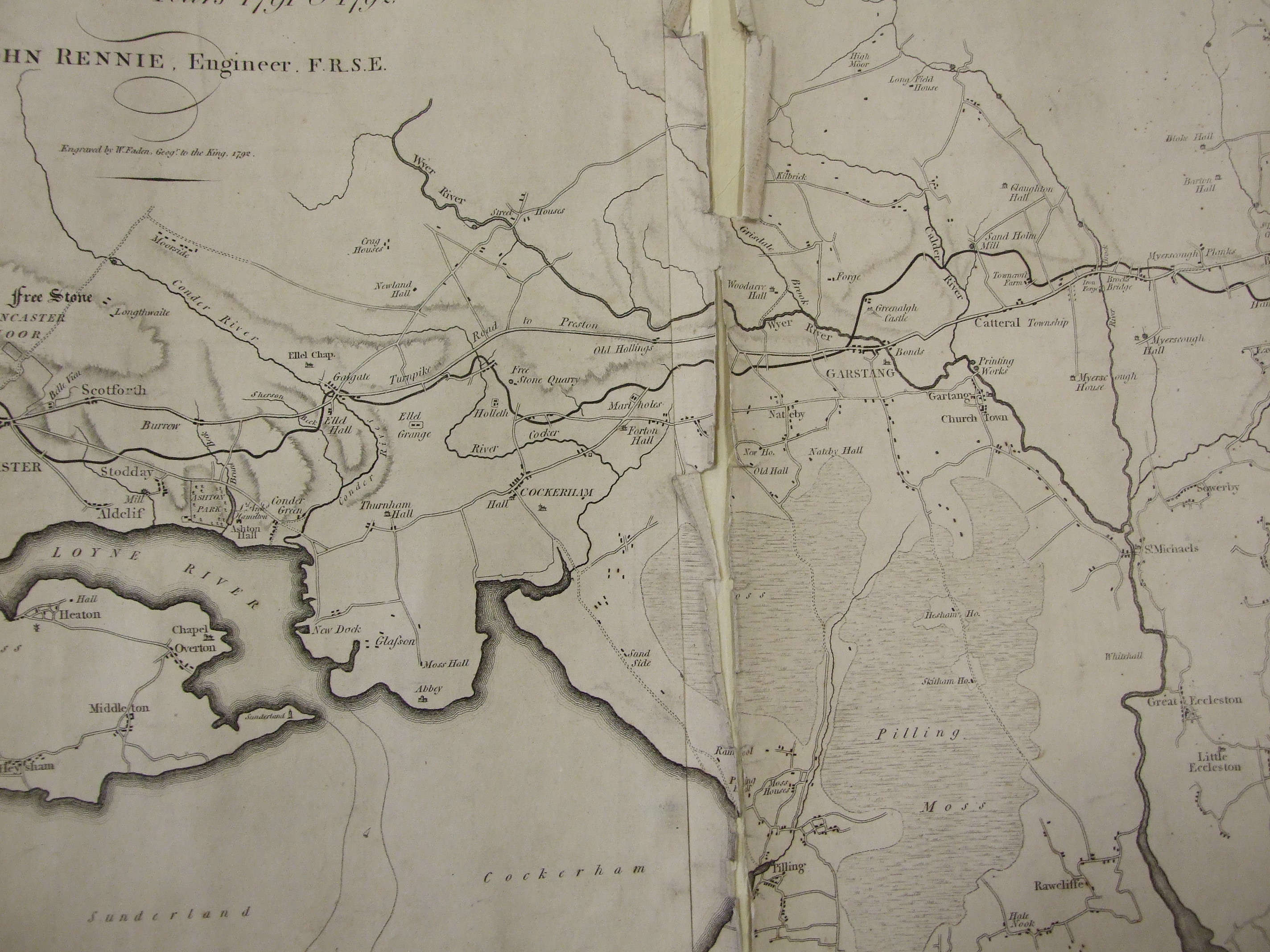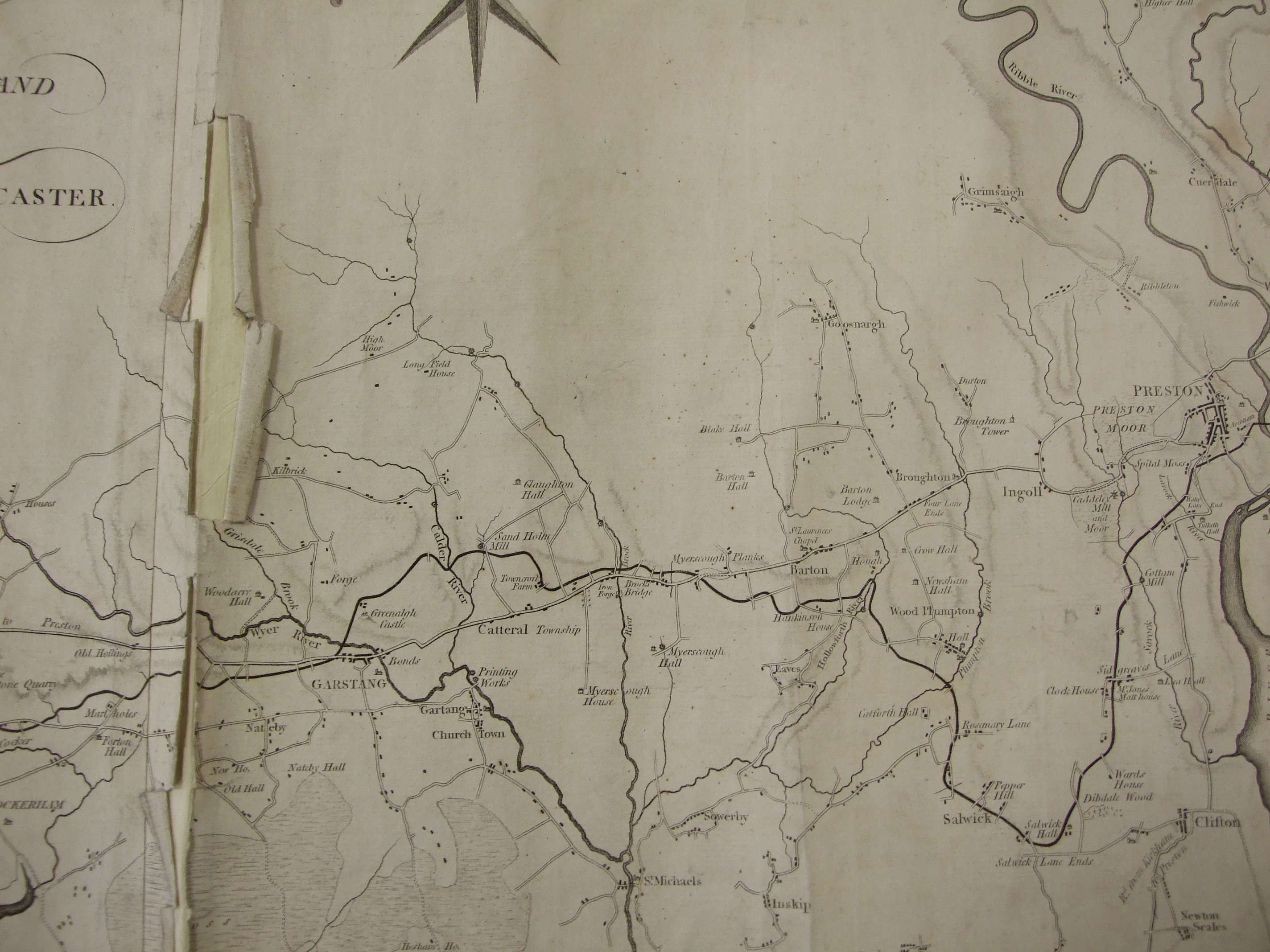 (DDPR 144/9)
The final route differs in a number of places.  One important one, in terms of our digs, is the section near Hollowforth.  Rennie took his route further to the East whereas the actual route has the raised embankment complete with the culverted leet.
When the canal opened in 1797 much of the infrastructure in the centre of Preston was missing.  The Tulketh cutting was still under construction so, if coal was transported up to Lancaster another route was needed.  Click here for more information.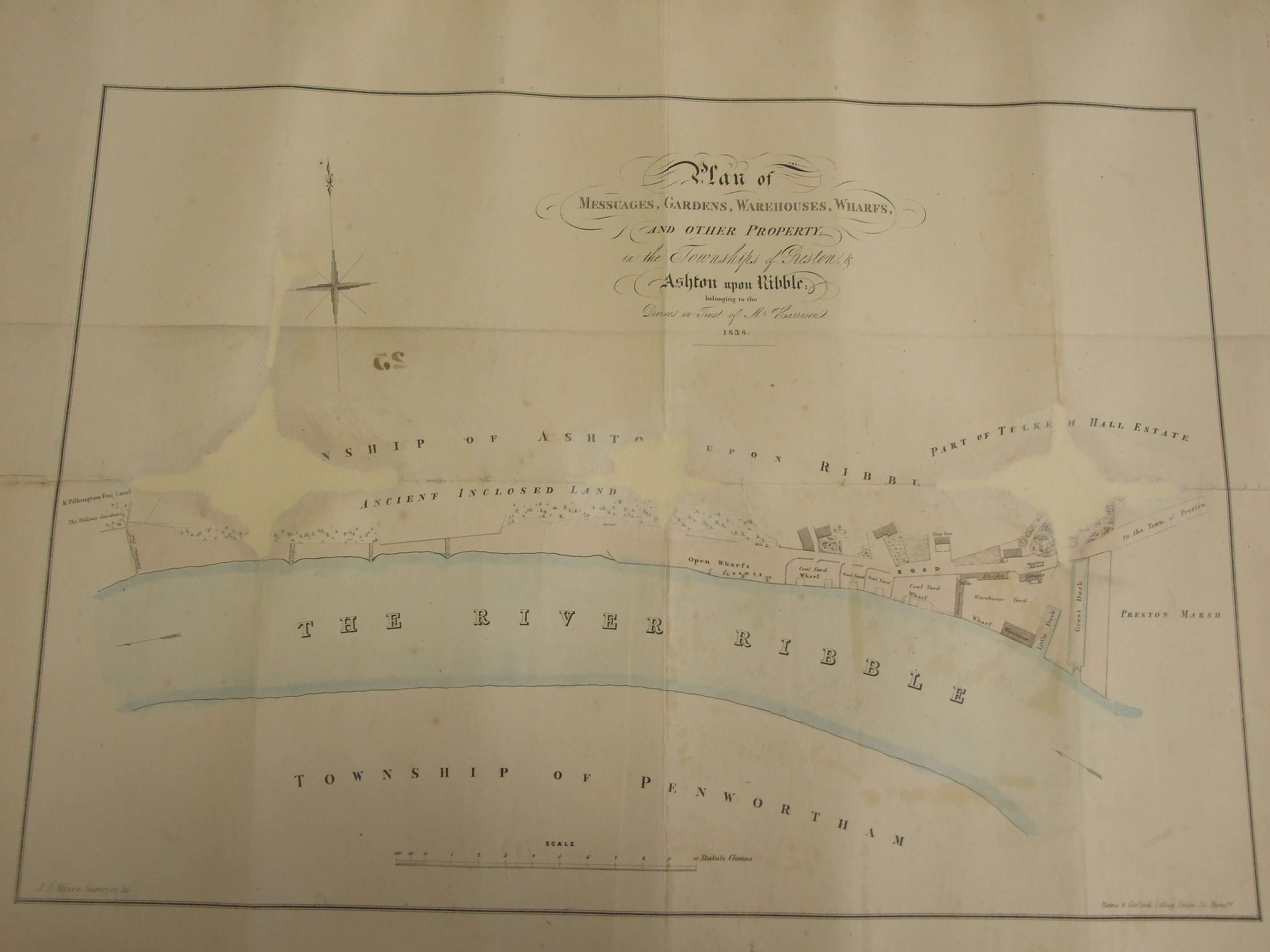 This map gives one possible route.  The coal being brought into the wharves by the side of the river and then transported up to the canal.  An alternative is given by the Cragg diary of Ortner.  In that there is mention of coal being brought from "Savock" to Lancaster.  Savock is the alternative spelling of "Savick" and thus coal must have been brought up Savick Brook.  This does not appear in any of the canal histories (as far as I can tell) but there is some circumstantial evidence to support it.  For further information on this in the article on Savick Brook.
In 1827 an extension to the canal was proposed that would link the main canal to Kirkham and Poulton-le-Fylde.  Although a number of businessmen supported the proposal it came to nothing.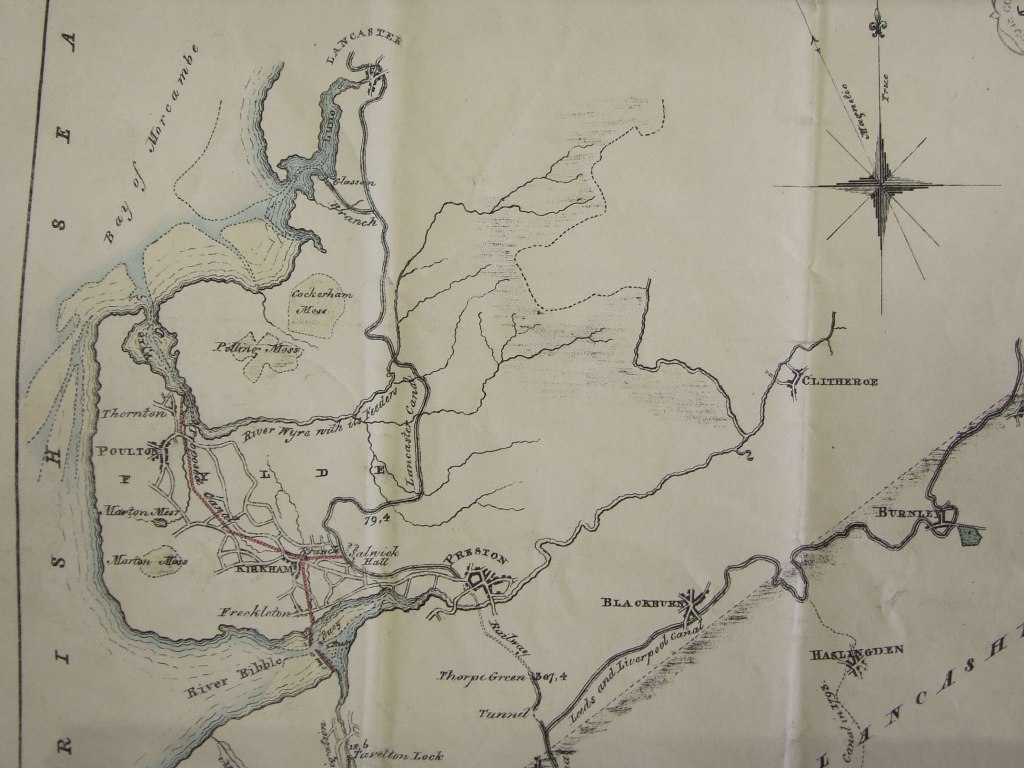 The above map (DP175 Courtesy of Lancashire Archives) does contain a number of interesting features.  A route is taken up the Douglas, on to the Ribble and then up the Dow to Kirkham.  In the last 200 years the Dow hasn't been navigable but there is a long held view that it could have been used in Roman times to get to the fort in Kirkham.  The section from Kirkham to Poulton looks very familiar - almost the same route as the putative "Danes Pad".