Brock Cottages - background
One of our members, who happens to be a Wyre Ranger for the River Brock, discovered a derelict building by the side of the Brock, between Brock Mill and Brock Bottoms. This building appears on the 1846 Ordnance Survey map but all later maps failed to show it. The discovery was mentioned at a Wyre Archaeology meeting and much discussion ensued.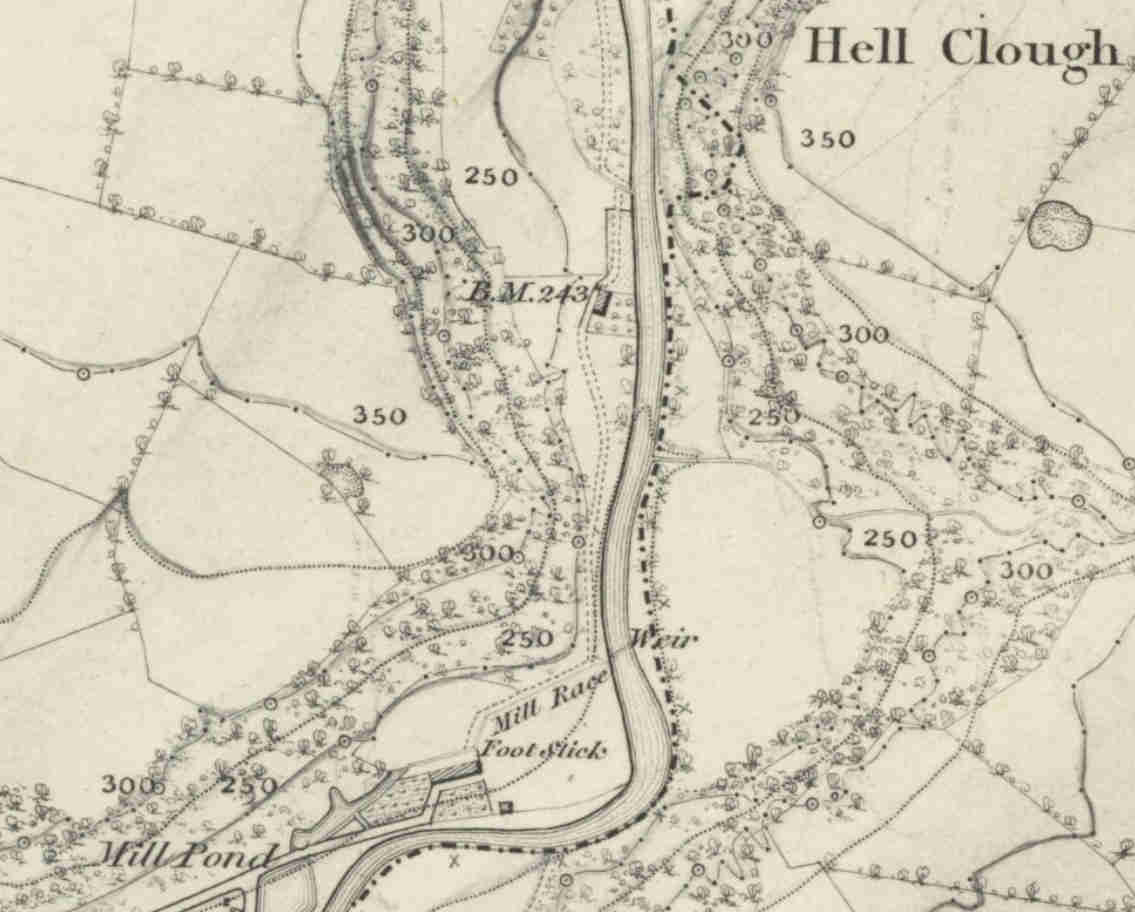 On the 1848 6 inch Ordnance Survey map a building appears (to the right of BM 243) but by the 1890's 24 inch series there is no sign.  This map also shows the track going behind the cottages - away from the river - with a croft in front of the cottages.  Further research, using the tithe map for the area (undated but probably around 1840) also shows the building but also gives a description from the schedule.  It seems that area behind the cottages was called "Bathalen Holme" and in front of them 2 houses and croft.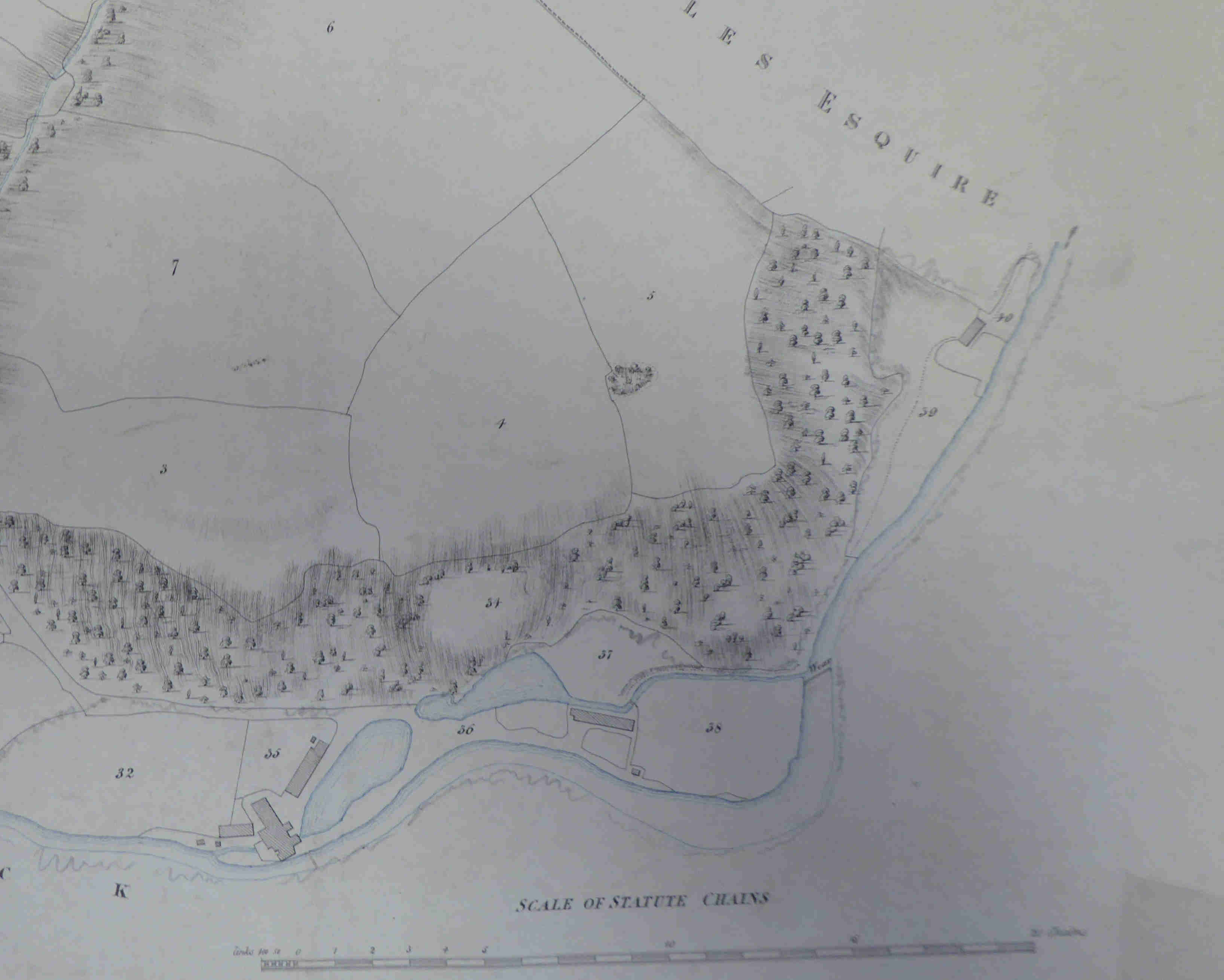 The rental value gives the impression that the cottages were run down.

Further research uncovered a couple of estate maps which took the buildings back to, at least, 1800. The cottages are towards the right-hand side of the map - next to the 52.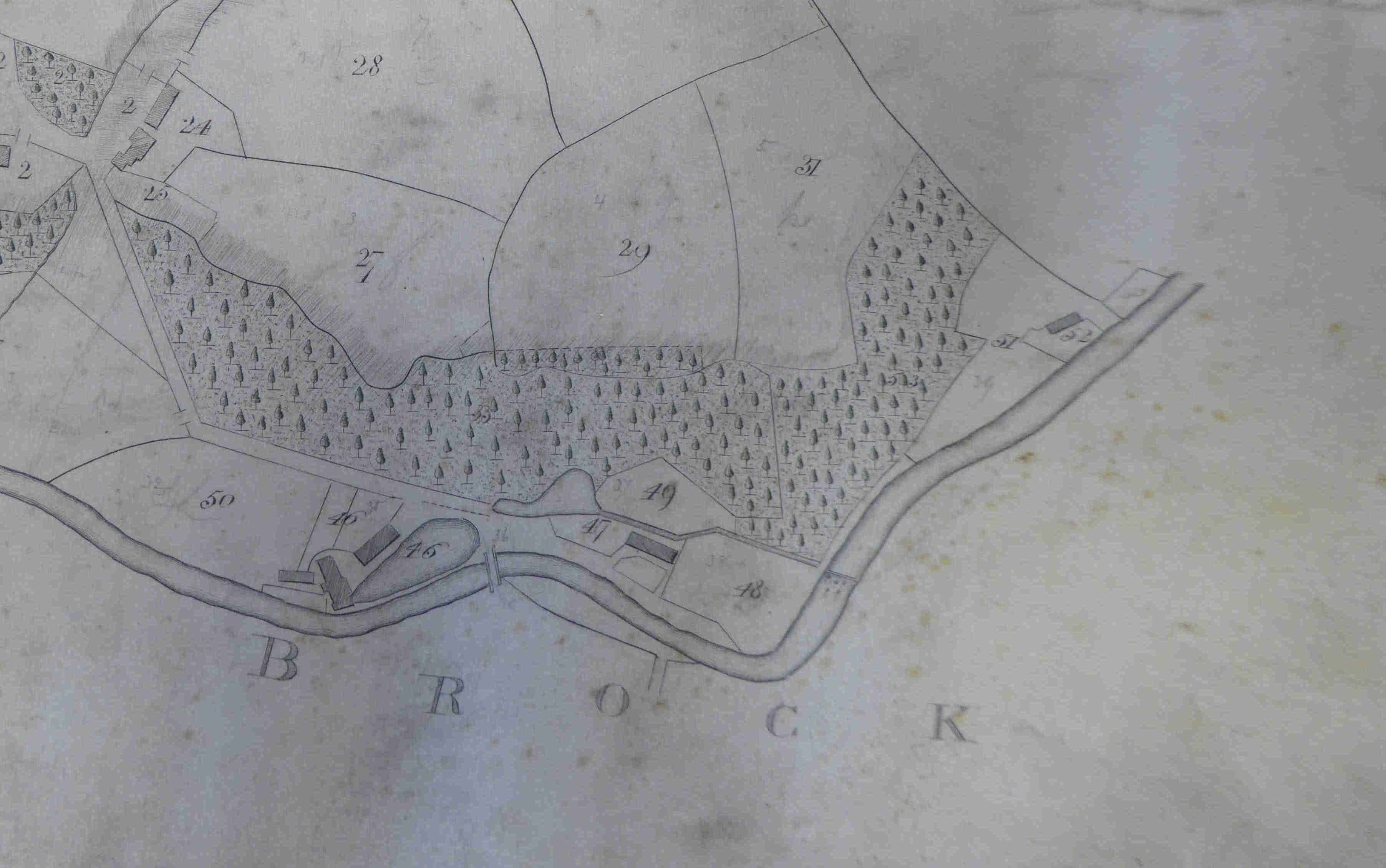 The 1851 Census gives the name of the Cottages as Bath Alley.  I suspect that this was written down by an enumerator who couldn't write (or understand) the word "Bathelan".  We will never know.
The tithe map and schedule gives the following:-
Schedule number: 789
| | |
| --- | --- |
| Owner | Lawrence Cottam  |
| Occupier | Richard Kenyon |
| Plot desc: | Bath Alley Croft |
| Farm | Factory |
| Usage | Pasture |