PARROX HALL :   HISTORICAL STUDIES
Measured Drawings and a History of the Estate
MEASURED DRAWINGS
In years gone by students of architecture were sent out with tape measures, pencils and note pads to measure and record interesting and historic buildings as a way of teaching them the proportions and details of Classical and Gothic architecture but also to make accurate drawn records of important buildings which might otherwise be lost.
It was not always a popular task and even in the 19th. century John Ruskin railed against the hours he had spent in Venice laboriously sketching architectural details for his classic work 'The Stones of Venice' when he could have done the same job with one of those new-fangled cameras in a few minutes.
Nevertheless the method still has its uses, despite the advent of computer systems, and there is as yet no better way of appreciating and recording the character and charm of an old building than by crawling all over it with tape and pencil in hand, as this small selection of the drawings of Parrox Hall may help to demonstrate.
They were measured and drawn during 2013-2014, primarily as a means of recording an endangered, historically important Grade 2* listed building of which no proper records existed, but also as a first stage in the production of a short history of the hall and estate.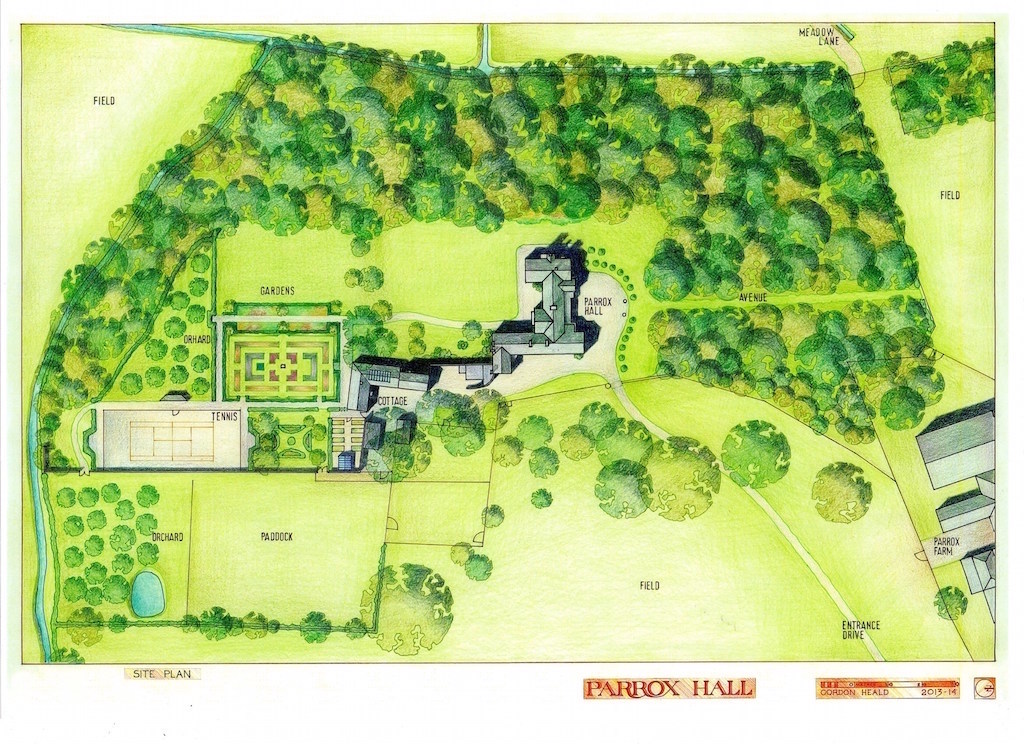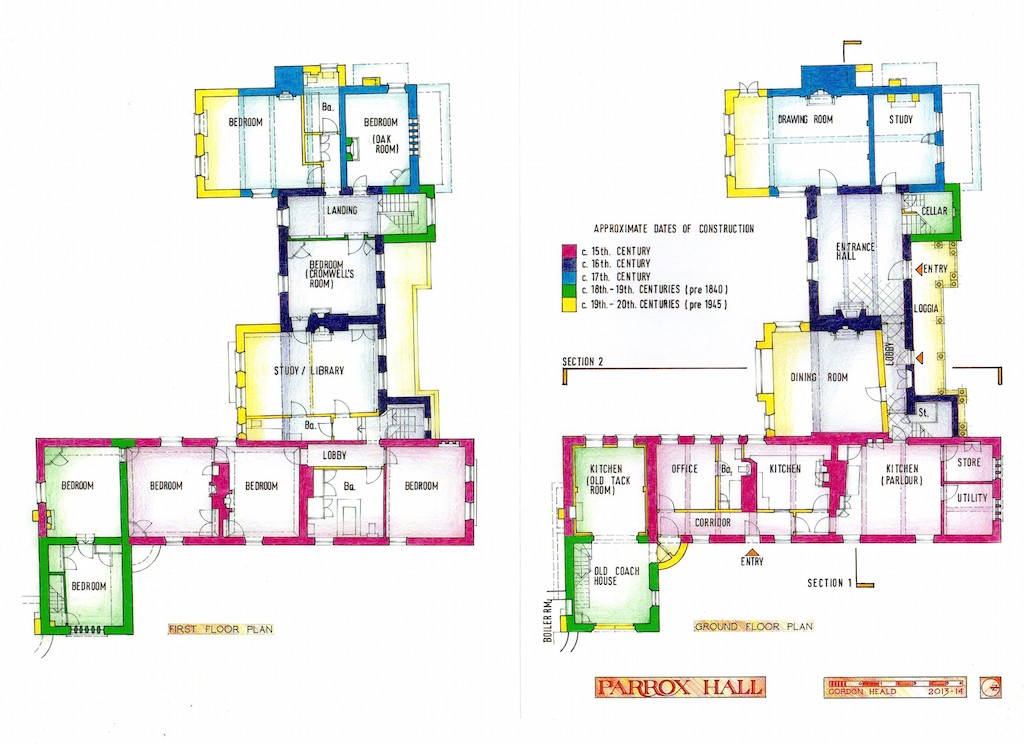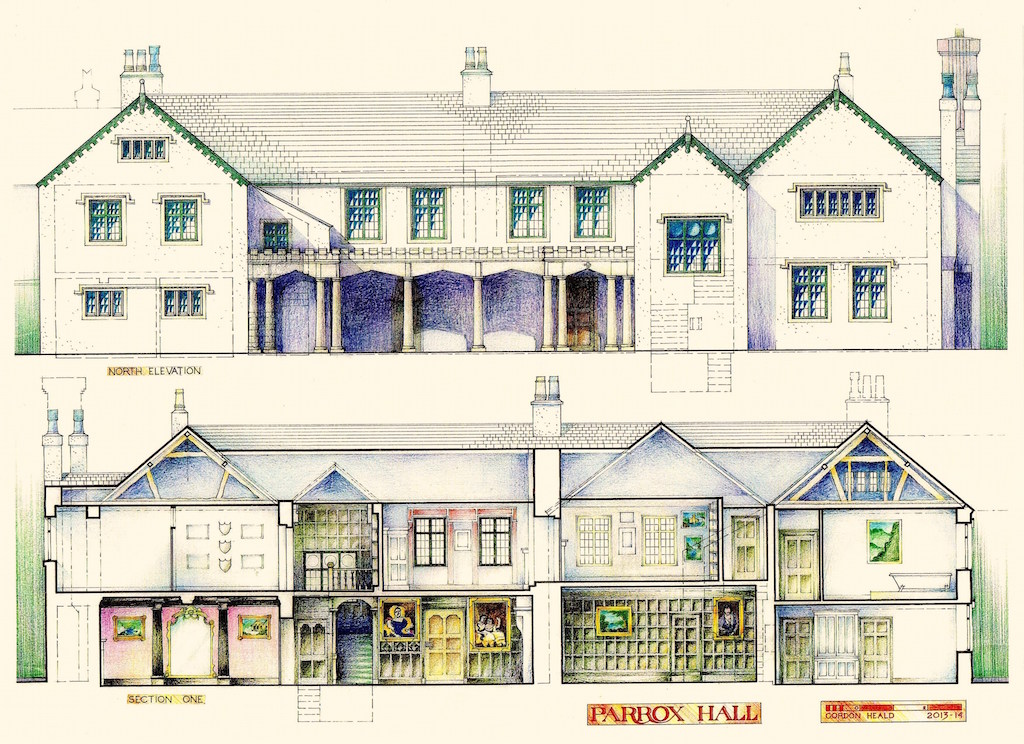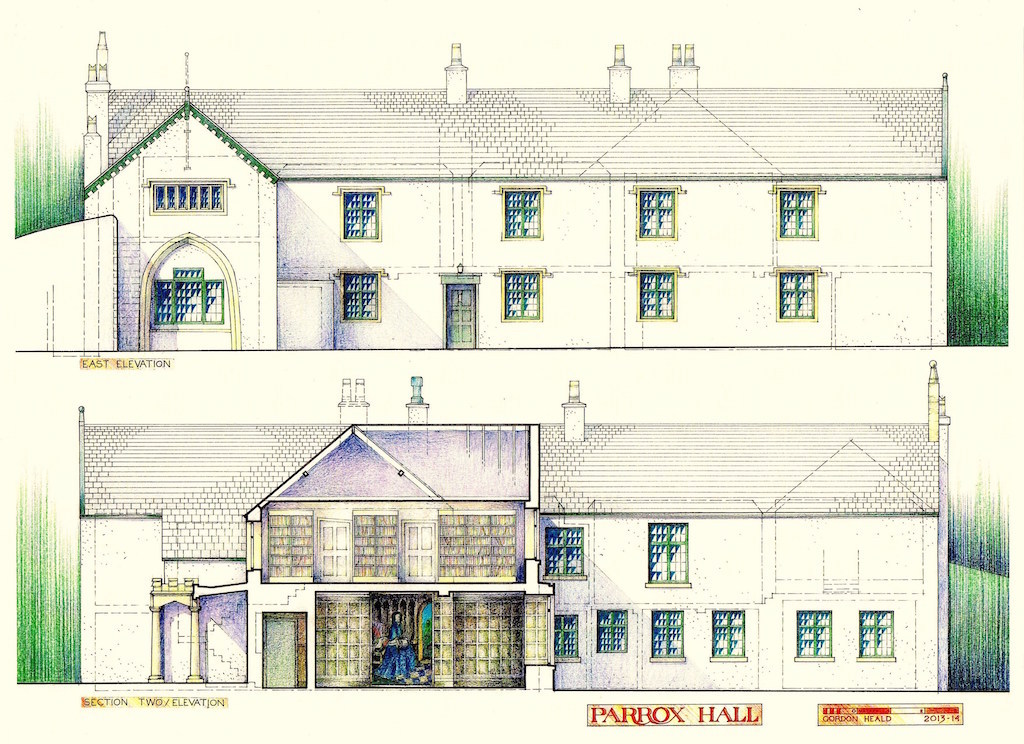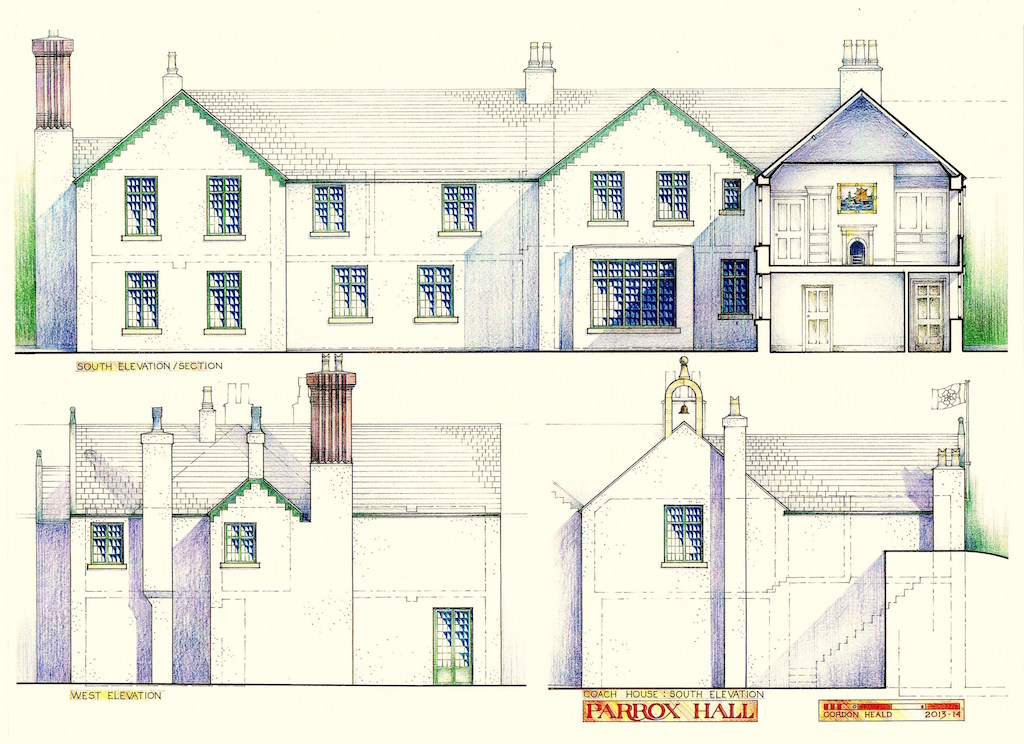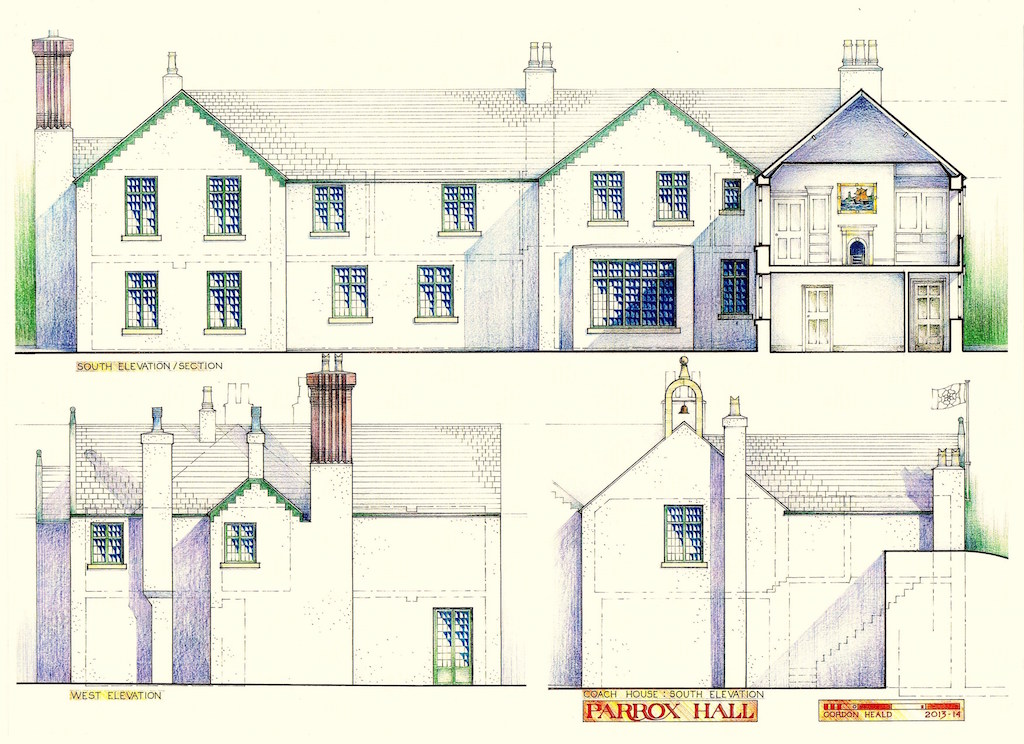 A BRIEF HISTORY OF THE HALL AND THE ESTATE