L S Lowry in Knott End
The Lancashire artist L S Lowry often visited Knott End in the 1940s and 50s. In 2015 a statue was unveiled to celebrate this connection.
Lowry's favourite location for painting seems to have been a spot near the top of the Ferry Slip, from which position he produced several views of crowds of people hurrying up the slip from the boats in typical Lowry style.
The statue, depicting one of his characteristic "matchstick men" is positioned near to this very spot.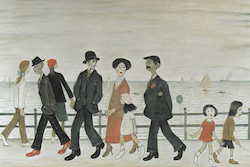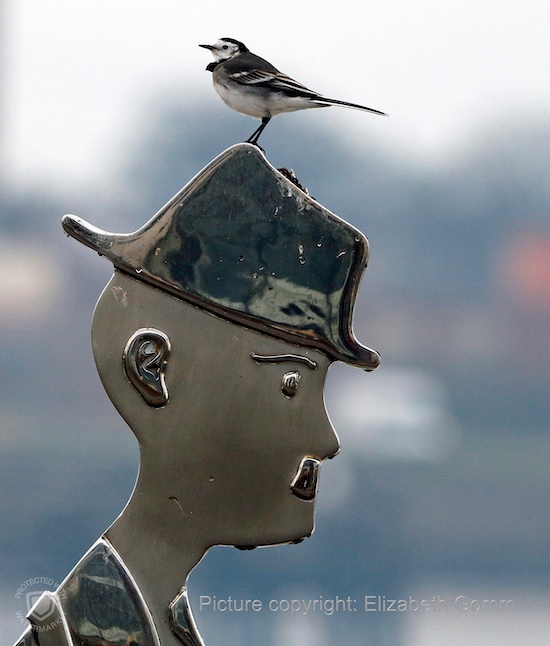 Elizabeth Gomm took this rather lovely picture of a Pied Wagtail admiring the statue.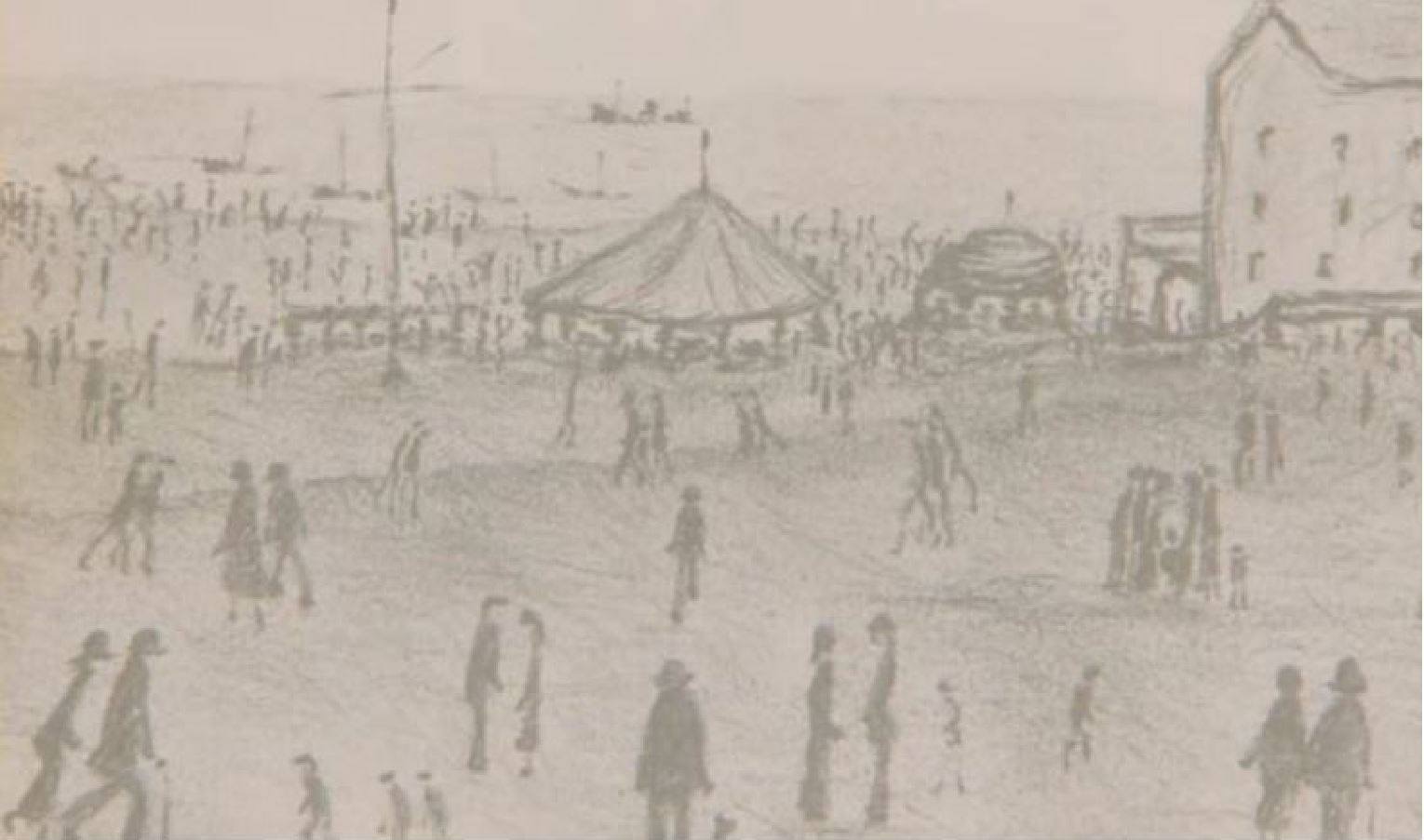 This Lowry drawing turned up on The Antiques Road Show. The owner believes it to be of Fleetwood showing the north end of the North Euston Hotel. The problem is the Lower Lighthouse is missing!