Dowbridge
Although not one of our digs, the site at Dowbridge is bringing up some very interesting finds.  A full report will be published in the fullness of time but, for the moment, we have a few comments and images.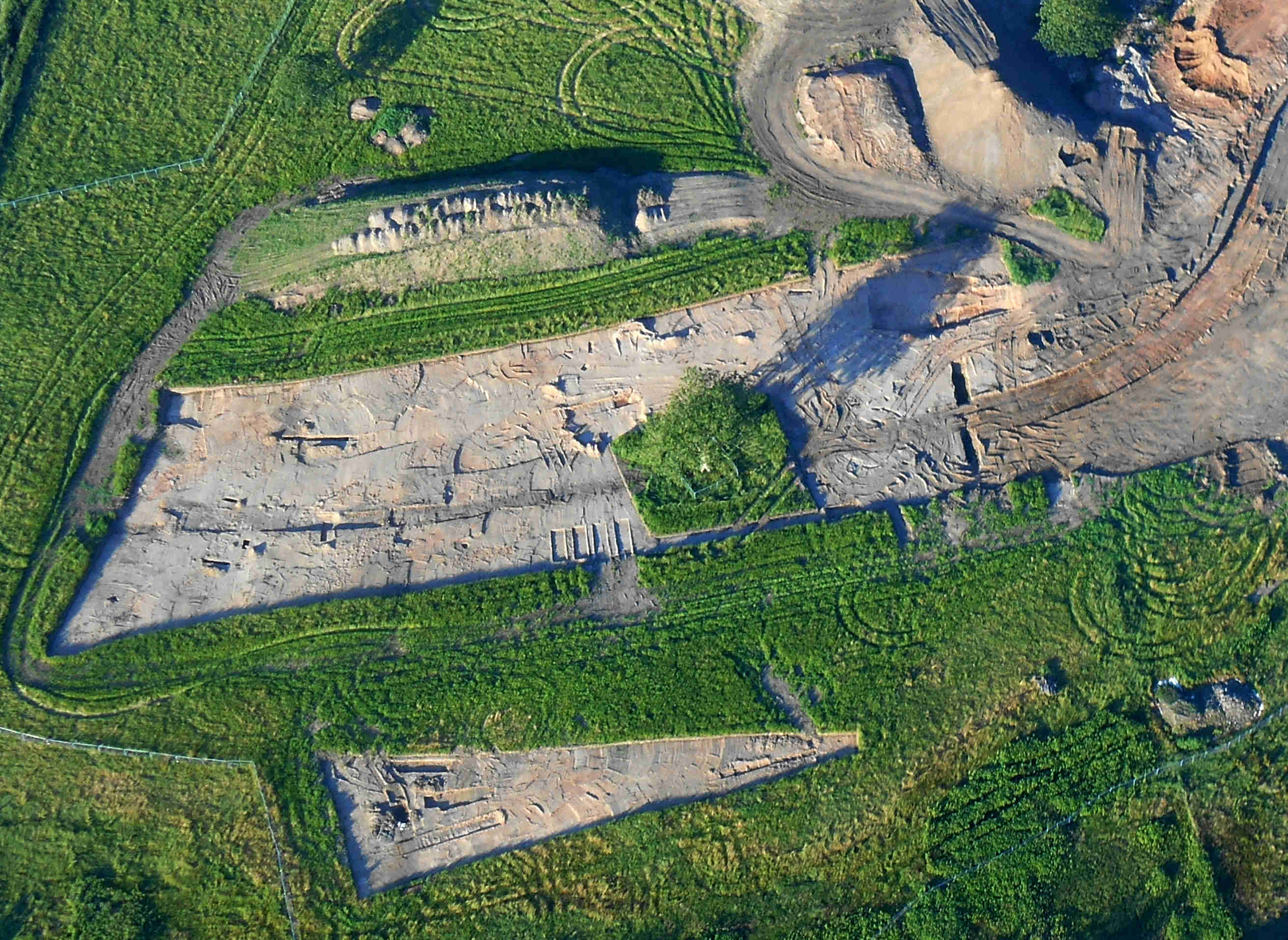 This is the aerial view of the site, taken after the 2019 excavation.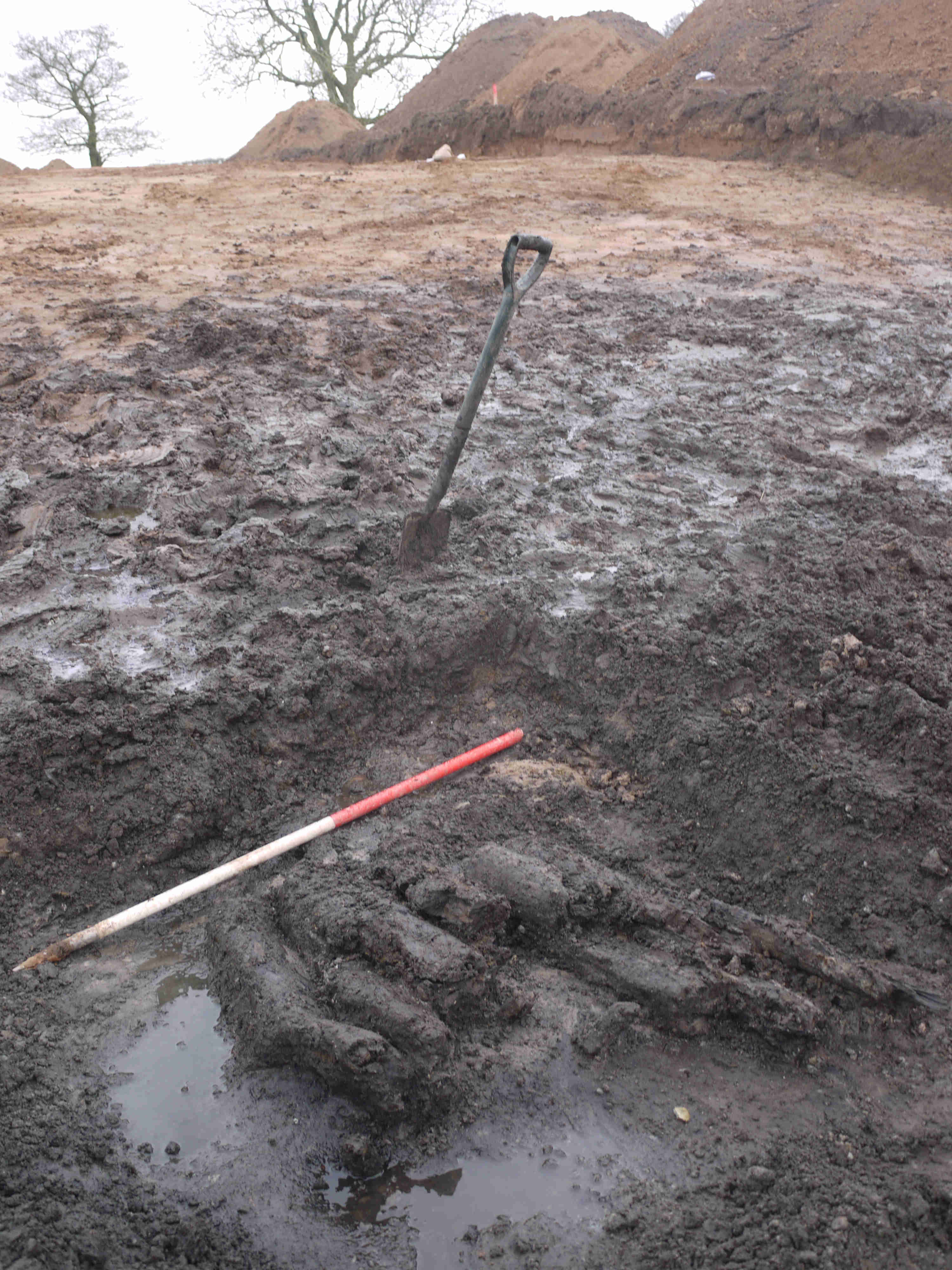 The 2018 excavation uncovered this wooden construction.  Explanations range from a trackway through to a fish trap.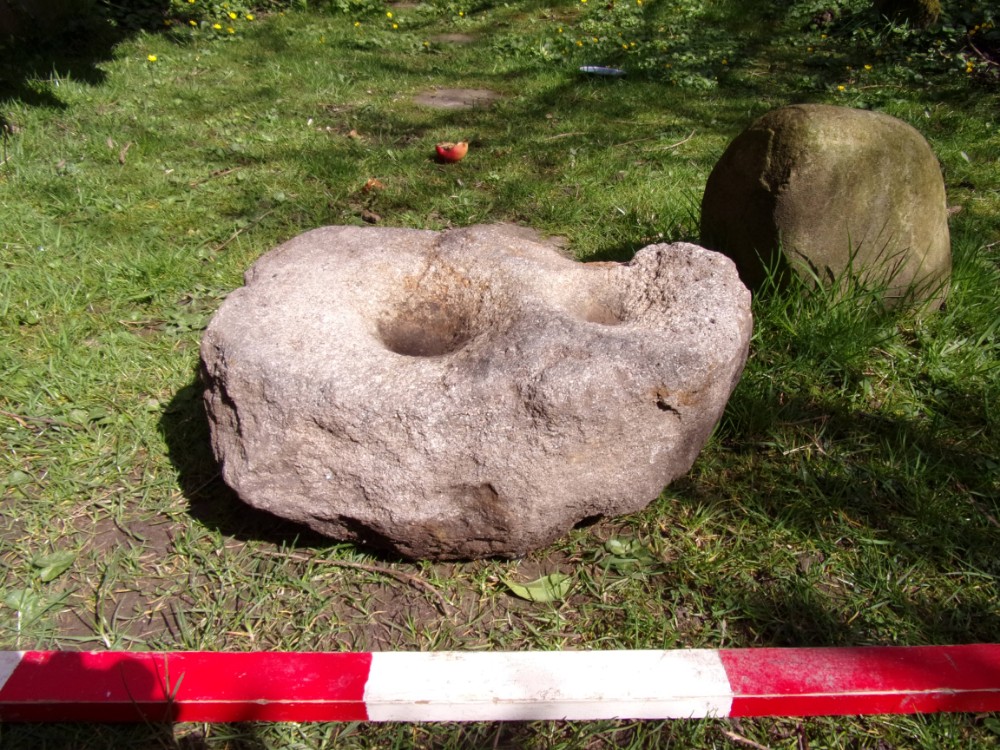 Possibly a Bronze Age cup marked stone but the hole seems very deep.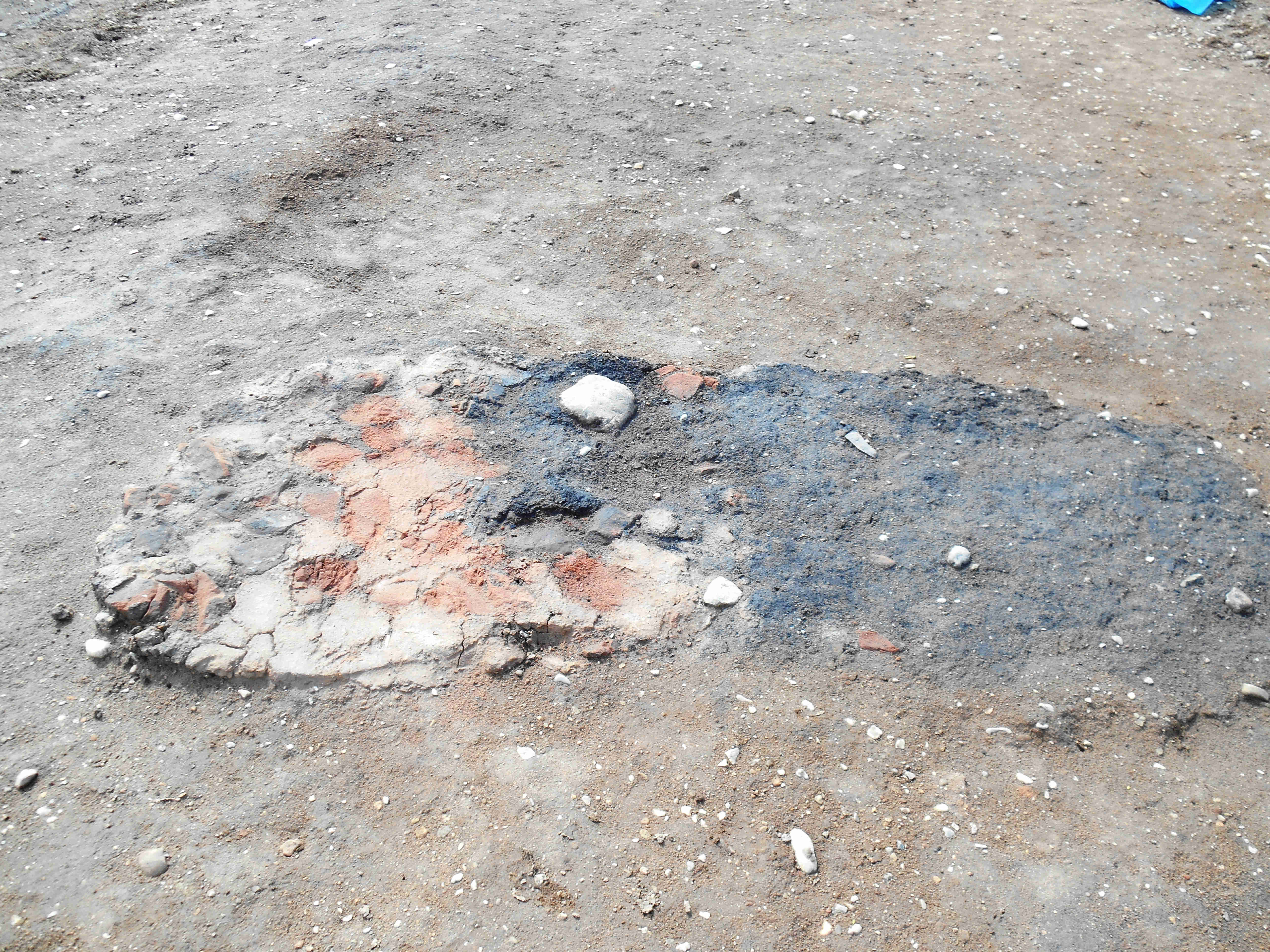 This appears to be the base of a furnace.  Samples were taken to further identify the use.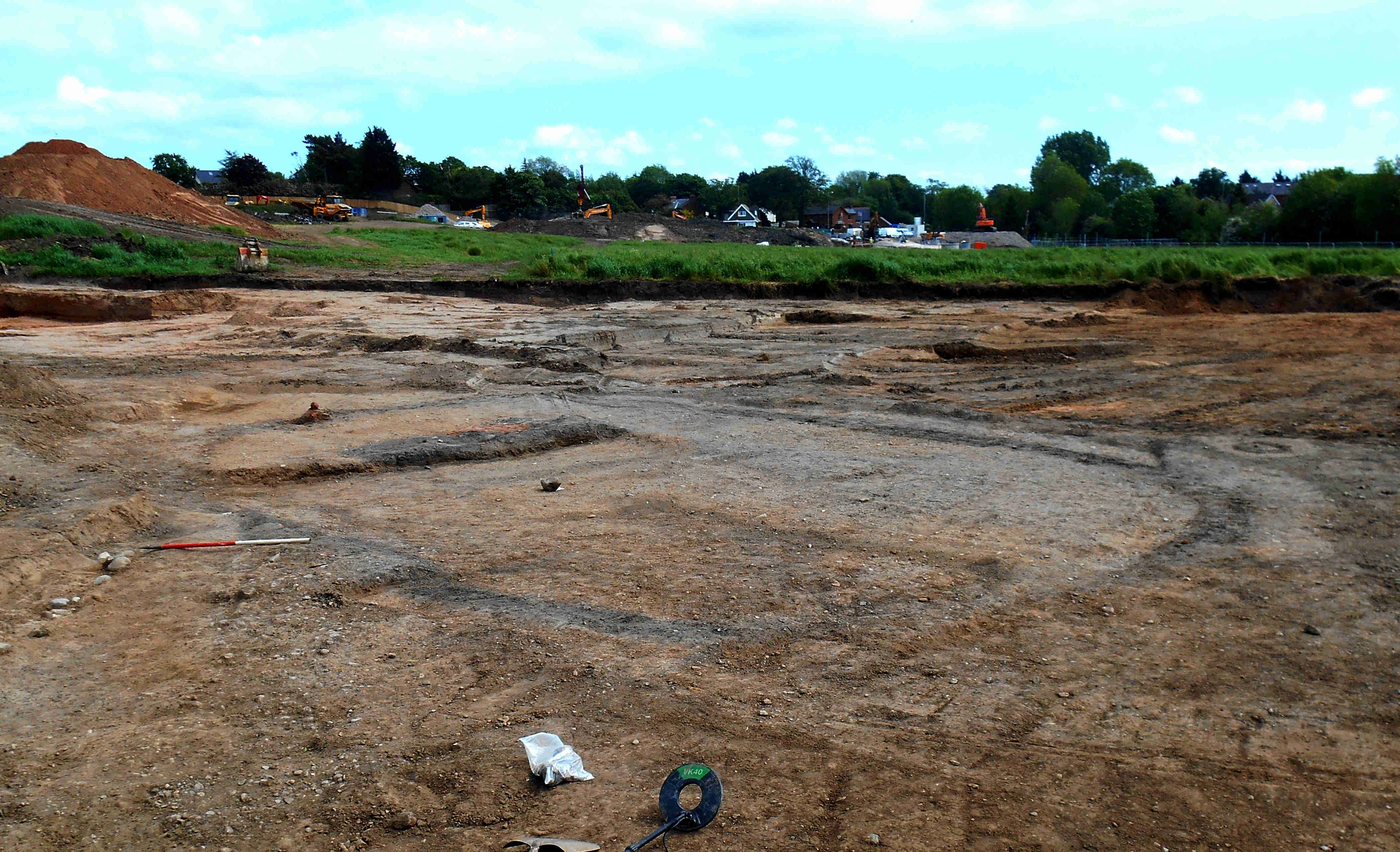 Possibly the most interesting of the features uncovered show an elongated, Romano-British round house.  There is a raised up section towards one end.  Could this be an altar?  The final report should reveal all. Watch this space.