Other Maps
Kirkham
This is Thornber's sketch map of the Roman Fort area of Kirkham.
A more modern map of the fort area is shown below:-
Bourne Hall
A sketch was made of Bourne Hall as it was being demolished.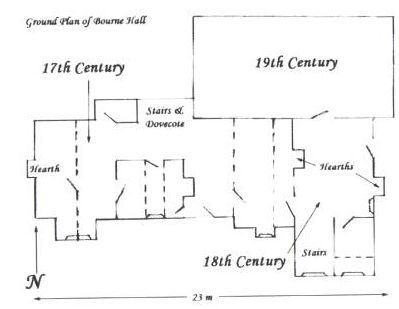 Fylde Coast (1689)
Image taken from "Great Britain's Coastal Pilot" produced by Captain Greenvillle Collins.
Wyre Estuary
Image (by kind permission of LRO) of the Wyre and the Fleetwood-Hesketh Estate between 1824 and 1836.